Ministers back ad campaign challenging gender stereotypes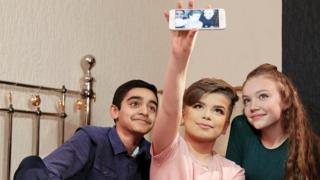 A new advertising campaign to challenge gender stereotypes is being launched.
A man working as a midwife, a woman employed as a mechanic and a girl playing with a truck all feature in TV, radio and online ads commissioned by the Welsh Government.
The campaign aims to deal with the underlying causes of abuse.
Welsh minister Julie James said the This is Me campaign showed "everyone has the right to be who they want to be and achieve their potential".
"The This Is Me campaign is part of our on-going commitment to rid Wales of the scourge of violence against women, domestic abuse and sexual violence," she said.
"Gender inequality is a cause and consequence of this abuse and violence."
The campaign includes 12-year-old Youtube video blogger Reuben de Maid, seen in the ads wearing make-up.
He said: "I believe everyone should feel free to be themselves. My mum has always told me, my brothers and my sister that being yourself is the only way to be happy, and surely that's what we all want for one another."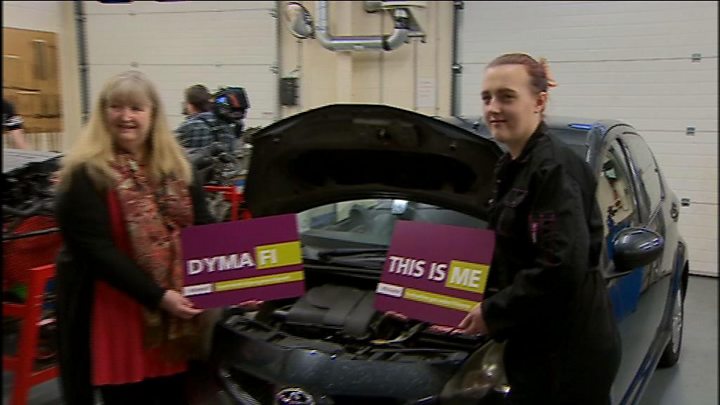 Nazir Afzal, recently appointed as one of the Welsh Government's advisors on violence against women, domestic abuse and sexual violence, said the campaign aimed to "help build a society which does not tolerate these abhorrent acts".
It comes after South Wales Police and Crime Commissioner Alun Michael said extra police officers were needed as a "priority" to help tackle a large rise in sexual assaults.
South Wales Police reported a 257% increase in rape and serious sexual offences, from 727 offences in 2011-12 to a projected 2,593 in 2017-18.