Brexit: Welsh minister's 'frustration' over Tory rows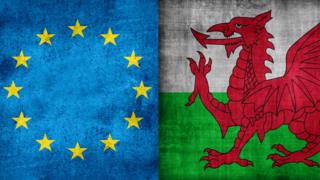 Tory party rows over Brexit mean important issues are being "forced down the agenda", a Welsh minister has said.
Finance Secretary Mark Drakeford said the failure of UK ministers to allay Welsh fears of a "power grab" raised questions about their ability to negotiate Brexit with 27 EU nations.
The EU (Withdrawal) Bill dealing with laws returning from Brussels to the UK goes to the House of Lords on Tuesday.
UK ministers have said efforts are ongoing to get consensus on the detail.
The purpose of the legislation is to convert EU law into UK law to ensure there is no legal black-hole post-Brexit.
Ministers in Cardiff agree with the general idea but have, along with ministers in Scotland, accused the UK government of a "power grab", saying Brussels' authority over devolved issues such as farming will initially transfer to London.
Changes to the prospective law proposed by the Welsh and Scottish governments have already been rejected by MPs.
The UK government has repeatedly promised to amend the bill but claimed it ran out of time to do so while it was being debated in the House of Commons.
It has now promised to change the bill during its passage through the House of Lords.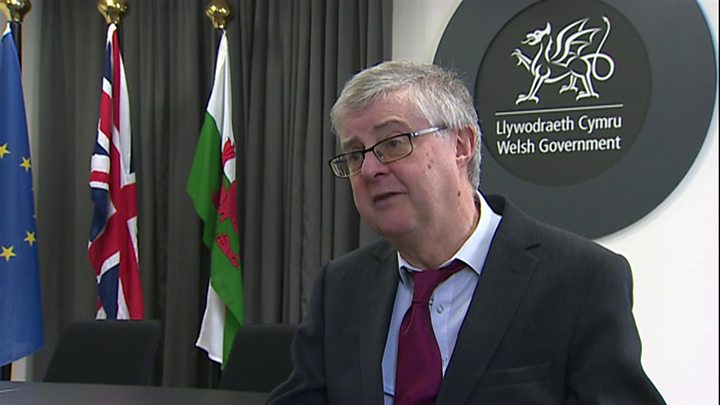 Mr Drakeford will travel to the Lords on Monday to brief peers on his concerns along with Scottish Brexit Secretary Mike Russell, Welsh Government officials and former diplomat Sir Emyr Jones Parry.
"This is a problem of the UK government's own making," Mr Drakeford said.
"We have offered them many ways of getting out of the problem they have created and sometimes it's frustrating that they take too long to come to that.
"The frustration is that things that really do matter to the United Kingdom find themselves forced down the agenda by putting priority on the needs of the Conservative party.
"They're struggling to have a proper conversation with us - then having a conversation with 27 other members of the European Union in a far more complex set of negotiations.
"At the very least, it points up the challenge of doing that."
The Welsh Government has now presented a so-called Continuity Bill, designed to protect Welsh powers, to the assembly's presiding officer for advice on whether the law could be passed by the assembly.
"We've now pressed the button on that part of the process," Mr Drakeford said.
AMs have already unanimously backed a Plaid Cymru motion to introduce a Continuity Bill.