Alyn and Deeside by-election: Battle in Gladstone's backyard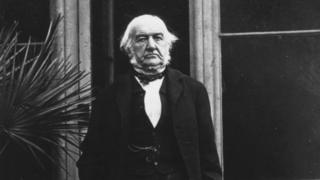 The first Welsh assembly by-election for nearly five years takes place next month following the death of former Welsh Government minister Carl Sargeant.
Voters in Alyn and Deeside will go to the polls on 6 February - a constituency that sits in the far north-eastern corner of Wales, looking out towards Chester and Merseyside.
It has long been a Labour stronghold, with the party holding the seat since the first assembly election in 1999 where it has won by a considerable majority in each subsequent election.
Despite its Labour traditions, the area also has a strong Liberal link.
It was once home to four-times Victorian Prime Minister William Gladstone, who lived in one of Hawarden's two castles.
At the last assembly election in 2016, Alyn and Deeside recorded the lowest turnout with 34.6% - the constituency is always among the lowest in Wales.
It is one of the smallest constituencies in the Welsh assembly, with the main population areas being the largely industrial Connah's Quay, Queensferry, Shotton, Buckley and Broughton.
The biggest employment area is Deeside Industrial Park, located on the north bank of the Dee on the southern edge of the Wirral peninsula.
Most jobs are in manufacturing, with huge sites such as Airbus in Broughton and the Toyota Engine factory on Deeside Industrial Estate.
It is little wonder manufacturing is by far the main industry, accounting for 16,000 jobs, more than a third of all employment.
Wages here are higher than the all-Wales average and unemployment is lower than the Welsh average.
Many who live in the constituency travel to work over the border in England.
In common with other border areas of Wales, its Welsh-born population tends to be relatively low; more than half the population were born in England.
Important issues include the proposed investment to tackle congestion on the A494 and A55 around Queensferry and Deeside.
Plans are also ongoing to spend £200m on major improvements to the A55, A494 and A548 Deeside Corridor.
Cross-border traffic there makes these roads some of the busiest in Wales with frequent traffic congestion causing disruption.