EU Withdrawal Bill talks continuing, says David Davis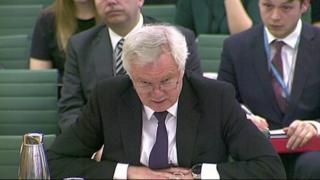 The UK and Welsh governments will reach a "good outcome" on taking over EU laws, the Brexit secretary has said.
David Davis told MPs it was taking longer than planned to agree changes to the EU Withdrawal Bill because "we've got to get it right".
First Minister Carwyn Jones has called the proposed law in its current form a "fundamental assault on devolution".
Westminster and Cardiff officials are working behind the scenes to amend the bill's proposals.
The Welsh and Scottish governments have claimed they face a "power grab" from UK ministers proposing that EU powers in devolved matters, such as farming, should transfer to Westminster rather than Cardiff and Edinburgh.
The UK government has promised to amend the EU Withdrawal Bill when it is discussed in the House of Lords even though changes proposed by the Welsh and Scottish governments have already been rejected by MPs.
Unless the "necessary amendments" are made before the end of January, Mr Jones has threatened to introduce a so-called Continuity Bill in the Welsh Assembly to protect Welsh interests.
Last week, AMs unanimously backed a Plaid Cymru motion to introduce a Continuity Bill but the Welsh Government has repeatedly said it is a last resort.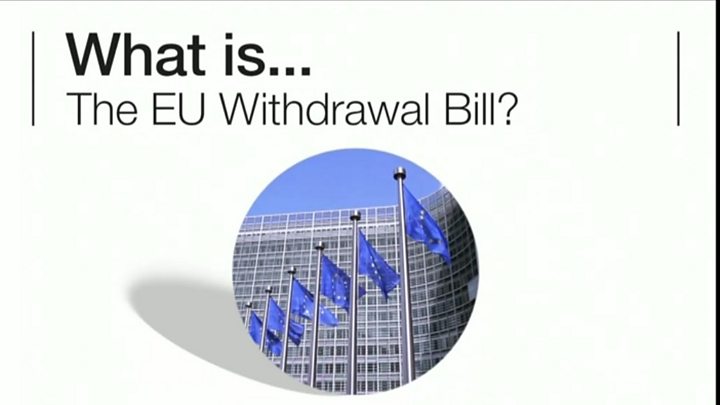 Mr Davis told the Commons Brexit committee on Wednesday that discussions between the Welsh, Scottish and UK governments "are still going on".
He added: "I think we will get a good outcome - I think one which the Scottish people, the Welsh people, and the Northern Irish people will like but we've got to get it right.
"Right is better than quick. When it's ready it'll be delivered."
Concerns have been raised in Wales about the risk of a could result in a hard border between the island of Ireland and Wales, Scotland and England, although a UK-EU agreement in December which settled the first phase of Brexit negotiations appeared to rule that out.
Mr Davis told MPs the UK government had "always said there's not going to be a border in the Irish sea" and that Northern Ireland would not be treated any differently post-Brexit.
He said he hoped the UK could reach agreement on a post-Brexit transition period with the EU by the end of March and that he could not envisage the UK paying Brussels for access to the EU single market.