Brexit: 'Irresponsible' to threaten Welsh refusal of consent to EU bill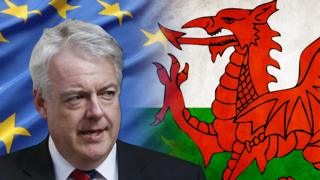 Carwyn Jones is "irresponsible" to suggest the Welsh Assembly could refuse to back the EU Withdrawal Bill, a former Brexit minister has said.
The first minister called the bill "a fundamental assault on devolution" because powers would initially return to Westminster from Brussels.
UK ministers insist powers on devolved matters will be passed on eventually.
Clwyd West MP David Jones said the first minister should work with the UK government in "a positive manner".
Opposition members of the House of Lords said they would examine the issue when they begin to scrutinise the bill at the end of January.
The UK government had intended to present amendments to MPs in the House of Commons last week but ran out of time.
Ministers have now promised to put the amendments forward for peers to consider.
Carwyn Jones has said unless changes were made he would not be able to recommend that AMs back the plans, warning that the assembly could bring forward its own counter-legislation to protect Welsh interests in the form of a so-called Continuity Bill by the end of January.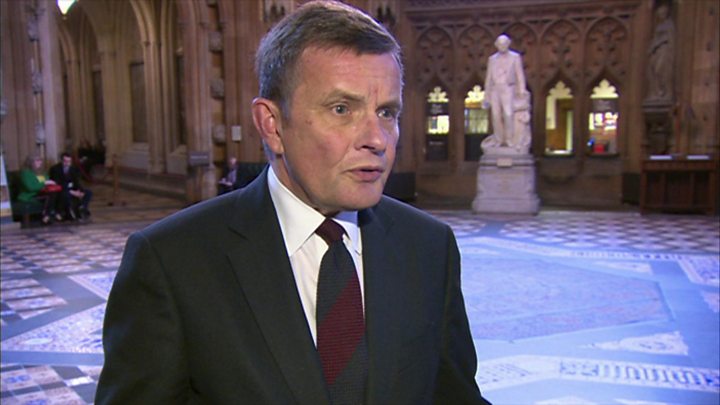 Mr Jones, a Brexit Minister between July 2016 and June 2017, told the BBC's Sunday Politics Wales programme: "We do need to satisfy the assembly that there will ultimately be a rebalancing of powers.
"But I think that for Carwyn Jones to start talking in terms of refusing legislative consent and so on is rather irresponsible.
"I think that he's got to recognise that the United Kingdom - and of course Wales itself - voted to leave the European Union and he's now got a duty to work with the UK government in a positive manner to ensure that we resolve this."
Labour's Brexit spokesperson and deputy leader in the House of Lords Baroness Hayter told the programme "The government has given us no reason at all why they shouldn't respect the devolution settlement and allow these [powers] to go to Cardiff.
"What I would like is that our elected government here in the UK get together with the elected governments in Scotland and in Wales and they come to an agreement.
"It's really hard to imagine why it's taken them so long and why they haven't had the sort of negotiations that would have led to a good outcome on this."
Plaid Cymru's Lord Wigley said: "We have to ensure that the powers on matters that are devolved go straight to the assembly.
"Certainly there'll need to be a mechanism whereby there's discussion and agreement between the four governments in the UK to ensure there's a level playing field in the single market that there will be in Britain then.
"But it's something that needs to be done by agreement and not by imposition from London down."