Nathan Gill assembly attendance a 'betrayal' of voters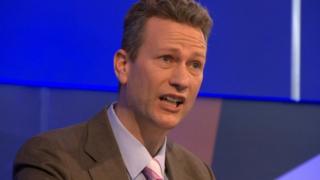 North Wales independent AM Nathan Gill is betraying voters by failing to attend assembly proceedings, a Plaid Cymru AM has claimed.
Llyr Gruffydd said Mr Gill, who also serves as a UKIP MEP, was "clearly unable to fulfil his duties".
He called for measures to monitor poor attendance by AMs.
BBC Wales asked Mr Gill to comment about the complaint, and speculation that he wants to quit as an AM, but he declined to respond.
The former UKIP Wales leader recently missed a crucial assembly vote on a proposed inquiry into bullying allegations against the Welsh Government.
Mr Gruffydd, who is also a North Wales AM, wrote to the presiding officer to express his "disappointment, frustration and anger at the attendance record of Nathan Gill".
He alleged that Mr Gill had noticeably failed "to appear in this assembly and contribute to its work".
"It is possibly unprecedented," the Plaid AM said. "I believe this is a unique betrayal of the voters of the North Wales electoral region.
"I know we are both aware of the debates around dual mandates, but in this case the member is clearly unable to fulfil his duties."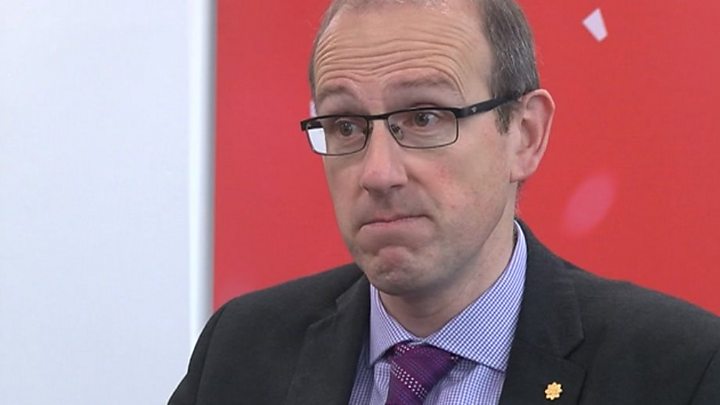 Mr Gruffydd said attending the assembly "does not appear to be subject" to the same scrutiny as attendance at councils where it is monitored with "penalties in place".
"While assembly attendance could potentially be measured in a number of ways, a daily attendance register might be a worthwhile step forward, as long as safeguards were in place to stop it being misused," the AM wrote, asking the presiding officer to review the attendance record of Mr Gill.
A source told BBC Wales that Mr Gill had spoken to the assembly authorities to clarify the rules about standing down.
Mr Gill denied on Twitter earlier this week that he was in the process of leaving his AM role.
In a reply to Labour's Llanelli AM Lee Waters, he said: "Sorry Lee, you're stuck with me."
As a regional AM for North Wales, his resignation would not lead to a by-election. Instead, his place would go to the next candidate on UKIP's list in the region - Mandy Jones.
Ms Jones also declined to comment when contacted by BBC Wales.
An assembly spokesman said the presiding officer will respond to Mr Gruffydd's letter "in due course".
Mr Gill's office declined to comment. BBC Wales also tried to contact Mr Gill directly but he did not respond.