UK ministers 'listening more' on Brexit bill, says Jones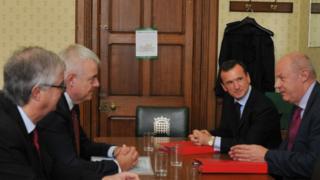 The UK government is "listening more" to Welsh ministers' objections to the Brexit bill, Carwyn Jones has said.
The first minister said he had a "better meeting" with UK government ministers on Wednesday than previously.
The Welsh and Scottish governments have claimed the legislation amounts to a "power-grab" by Westminster.
First Secretary of State Damian Green said he was hopeful of "significant steps forward" on agreeing principles of the EU Withdrawal Bill.
The legislation sets out how powers from Brussels will be returned to the UK - enshrining European law into domestic law.
UK ministers have decided powers will be given to London before being handed to the devolved institutions.
Mr Jones has so far refused to give his blessing to the bill being consented to by AMs in its current form.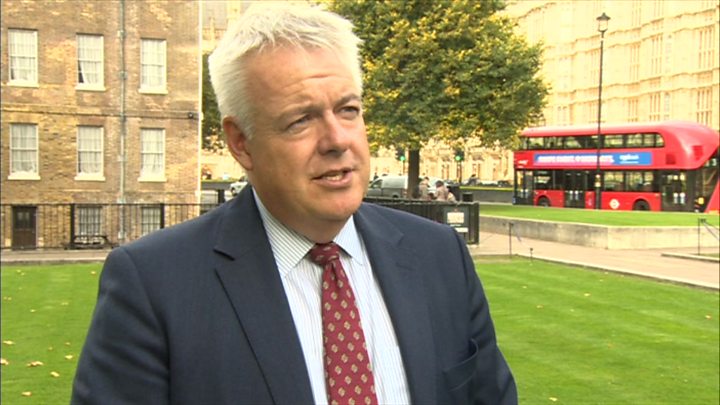 Mr Jones, who met Mr Green and Welsh Secretary Alun Cairns in the latest stage of negotiations on the bill on Wednesday, said: "It was a better meeting."
"I certainly got the impression that UK ministers were listening more, and understanding our position, which is basically... that nothing shall be done to Wales without the Welsh people's consent, and secondly Wales, England, Scotland and Northern Ireland should be equal when it comes to how we deal with EU laws and the future of Britain over the next few years.
"We've said to them that if those principles are accepted by the UK government, we can make progress here.
"At the moment what they're proposing is that we should agree to give up powers that will come to us and give those powers to Whitehall without any limit, and without any timescale.
He accepted the need for common frameworks when it comes to agriculture and fishing but told the UK government that they should be done "together rather than by the uk government telling everyone else what should happen".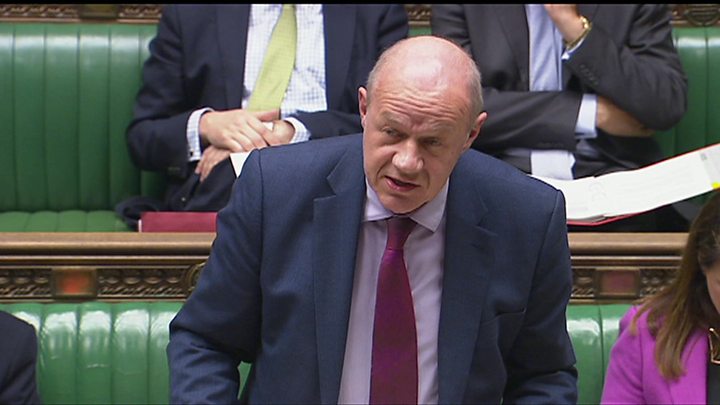 A Welsh Government statement after the meeting said there was "little between the administrations in what the end goal should be with this legislation - certainty, continuity for business and a properly functioning UK single market."
Mr Green said: "I am very pleased that we had a constructive meeting where we discussed the details of making the Brexit process work in practice while preserving the devolution settlement.
"We will meet again at the Joint Ministerial Committee on Monday, where I'm hopeful we will take significant steps forward on agreeing the principles on which we will make the Withdrawal Bill work for everyone in the UK."