Driverless cars could be tested on new roads, Ken Skates says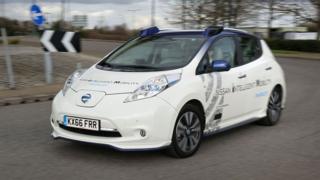 Driverless cars could be tested on roads in Wales, according to Economy Secretary Ken Skates.
He said it was "very early days" and tests could first be carried out during new road construction, with a view to developing designated lanes in future.
UK ministers claim the Connected Autonomous Vehicles (CAV) sector could be worth £52bn in the UK by 2035.
An Aberystwyth firm working on a prototype said tests in Wales would help develop the industry.
At the moment a lot of driverless vehicle testing is taking place in the London borough of Greenwich, with further tests expected in Milton Keynes and Coventry by the end of the year.
Mr Skates told BBC Wales: "If we can offer the infrastructure, for example the availability of routes to test such vehicles as they are developed, then we are far more likely to bring them to market ourselves in Wales or to take part in the research and development process itself."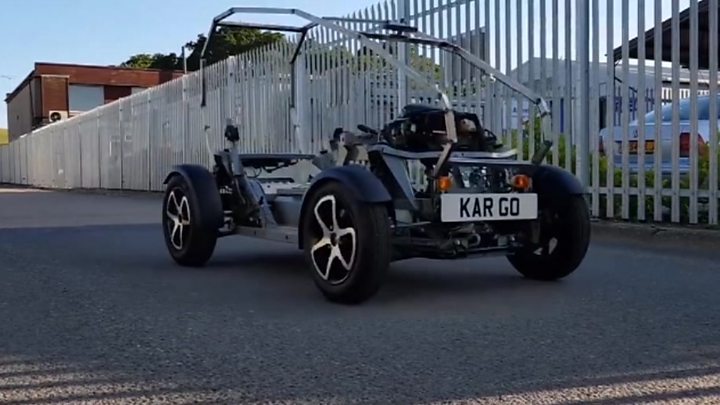 It is expected that more than 27,000 UK jobs would be involved in the production of CAV technology by 2035, including thousands of new, highly skilled professional and technical jobs in the auto sector.
The company Kar-go, formed in Aberystwyth University's Robotics Department, has a prototype vehicle to deliver parcels which it expects to be road-ready within six months.
William Sachiti, who founded the company, said: "If you want to ship a product or something from across the globe, often the first thousand miles could cost you pennies.
"But when that product gets to the depot, that bit from the depot to your house, that's where most of the cost happens.
"It's very expensive and a big problem for retailers and we are trying to fix it by simply automating that process; removing the human element so you could buy something online and an autonomous vehicle will bring it to your house...within 30 minutes."
Driverless vehicles develop by "learning" on different road surfaces and in different environments such as rural or urban roads.
"Greenwich is not representative of the UK. It doesn't represent Wales, it doesn't represent rural Wales, it doesn't represent Scotland," Mr Sachiti said.
"And it would be nice for us as an automaker not to leave Aberystwyth in Wales to go all the way down to Greenwich in London, test, then go all the way back again."
The development of driverless cars could mean far fewer people owning vehicles, according to Prof Mark Barry from Cardiff University.
"I would anticipate driverless vehicles managed in fleets that are part of the public transport offer that we buy as a service, integrated with rail and bus and light rail," he said.
"The other important thing I think is important to recognise is contextual; when people talk about cars the thing they fail to realise is 99% of the cars in the world today spend 99% of their time doing absolutely nothing.
"They tie up precious metals, natural resources, energy to produce them, to sit there clogging up our streets."