Wales budget 2017 Q&A: All you need to know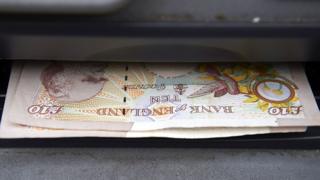 The Welsh budget is a major part of the assembly calendar - when Welsh Government ministers decide how much cash will be spent on the country's public services.
But this year the way that Wales' finances work is facing a major shake up.
In the past the Welsh Government's cash was raised from UK government grants. That will still mostly be the case, but £2.4bn of revenue will come from two devolved taxes.
Stamp duty becomes land transaction tax - and other tax changes
From next April many buyers of an average priced home in Wales will pay little or no tax on the purchase.
That was the big headline change in the new Welsh budget - and the big surprise.
Many had expected little or no change to the new Welsh version of stamp duty land tax - known as land transaction tax.
Under the new system house sales £150,000 and lower will be tax free - £25,000 more than it is currently.
That will reduce the tax paid on an average house sale. But there will be higher rates for those paying more than £400,000.
Currently homes worth £250,001 to £925,000 attract 5% tax, but homes sold in Wales that are worth more than £400,000 up to £750,000 will face a 7.5% rate.
The 10% band threshold has also been lowered - from £925,000 to £751,000.
Landfill tax is coming under Welsh Government control from next April and will become landfill disposals tax.
That will remain consistent with tax rates for the old landfill levy but those caught making unauthorised disposals could face paying a 150% of the standard rate, making Wales the first country in the UK to do so.
Most Welsh Government departments face real terms cuts
The total Welsh Government budget - with infrastructure and day-to-day spending combined - has increased slightly, from £15.05bn to £15.3bn for 2018/19.
But, the breakdown of how this works out in day-to-day spending shows that most Welsh Government departments are facing real terms percentage cuts to their funding:
Health Wellbeing and Sport, £7.2bn, +0.77%
Local Government, £3.3bn, -0.24%
Communities and Children, £397m, +5.38%
Economy and Infrastructure, £800m, -4.12%
Education, £1.4bn, -2.37%
Environment and Rural Affairs, £243m, -15.27%
Central Services and Administration, £284m, -4.71%
The NHS is getting an increase - but further detail unavailable
A new way of doing the budget, in agreement with the assembly finance committee, has made reporting the budget more difficult than usual. It meant on Tuesday there was no detailed breakdown of exactly how much money individual services will be getting.
From officials, there were slivers of information. We have been told that NHS funding will increase by around 1% in real terms next year, with £230m for 2018-19 and £220m for 2019-20.
The 1% increase is less than the amount the Health Foundation said the NHS would need to keep up with rising costs and demand.
Meanwhile, councils will see a cut of between 1.5% and 2% in their funding - slightly worse than the settlement they had last year.
A full local government settlement is being published separately as usual and is expected by next week.
The Welsh Government is to start borrowing
The finance secretary has put himself in charge of £375m of borrowing over three years.
It is the first time the Welsh Government has been able to use new powers to borrow. It will amount to £125m annually over that time.
The money will be used for capital - the part of the budget that is spent on infrastructure.
A railway station, cash for schools and childcare
There were some smaller announcements among the bigger items, which included:
£50m over three years to develop a new railways station and park and ride facility in Llanwern, Newport
Funding ear-marked in reserves to buy new rolling stock for the new Wales and Borders franchise
£40m over two years to "accelerate" the 21st Century Schools building programme
£220m over two years to create 100,000 all-age apprenticeships
There could be another tax to come....
The Welsh Government is planning to propose a new small tax to raise revenue and, on Tuesday, proposed a shortlist of four to choose from:
A disposable plastics tax
A tourism tax
A vacant land tax
A levy to support social care
It would need to be approved by parliament and the UK government. There is more on this from Sarah Dickins.
How will this all get through the assembly?
Labour, which leads the Welsh Government, is in a minority in the assembly with 29 AMs - two short of a majority.
But Labour has chosen to agree a deal with Plaid Cymru for this year's and next's budget, putting it on a firmer footing than the razor-thin majority they would otherwise have with backing from two other AMs; former Plaid leader Lord Elis Thomas and Liberal Democrat Education Secretary Kirsty Williams.
Plaid Cymru will not actually vote for the budget deal but it will allow it to pass votes in the assembly by abstaining.
In return, it said it has secured £210m in commitments, although about £50m a year is actually rolled over from promises made in Plaid's last budget deal.