Welsh budget: Tax cut on average home sale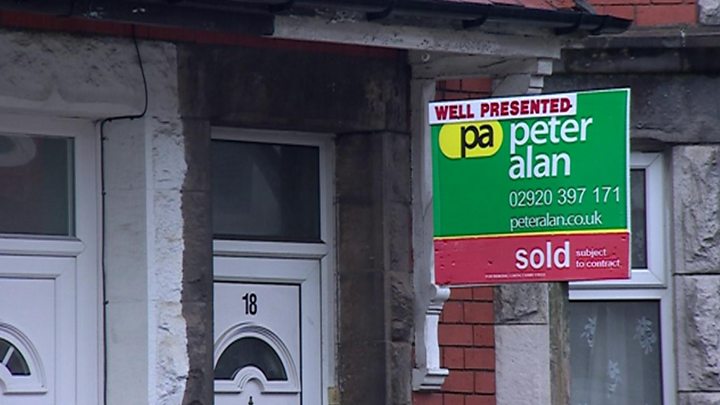 Nine out of ten homebuyers in Wales will either pay the same or less tax under the new Welsh version of stamp duty, the finance secretary has said.
Home sales up to £150,000 will be tax free next year, Mark Drakeford announced as he set out the Welsh Government budget for 2018-19.
There will be significantly higher rates for house sales above £400,000.
The scrapping of tax on homes costing £125,000 to £150,000 will mean a saving of almost £500 on the average house.
Under the existing stamp duty system the lower threshold is £125,000 - but this will now rise by £25,000 under the new Welsh land transaction tax (LTT).
David Ricketts, an estate agent in Cardiff, said the changes would be "very beneficial" in areas where properties sold for less than £150,000.
But he warned there could be "a little bit of an impact" for more expensive homes, with tax of 5% over £250,000 and 7.5% over £400,000.
"It is going to be more money to consider when you are purchasing property," he said.
"Together with all the other moving costs, when you consider solicitors, estate agents, people may decide to stay put for a while, to see if it's reviewed again."
Despite taking over some tax powers, the vast majority of the Welsh Government's budget comes in the form of a grant from the Treasury.
The total Welsh Government budget - with infrastructure and day-to-day spending combined - has increased slightly, from £15.05bn to £15.3bn.
The NHS will get an extra £230m in 2018-19, which officials said represented an increase of around 1% in real terms, and £220m in 2019-20.
However, the figure is lower than the amount experts predict the service needs to keep up with rising costs.
Councils will see a cut of between 1.5% and 2% in their funding - slightly worse than the settlement they had last year.
Capital spending will include £340m towards a scheme to build 20,000 new homes, and £50m for a new railway station in Llanwern, Newport.
Some cash will be ear-marked to buy new rolling stock for the new Wales and Borders franchise.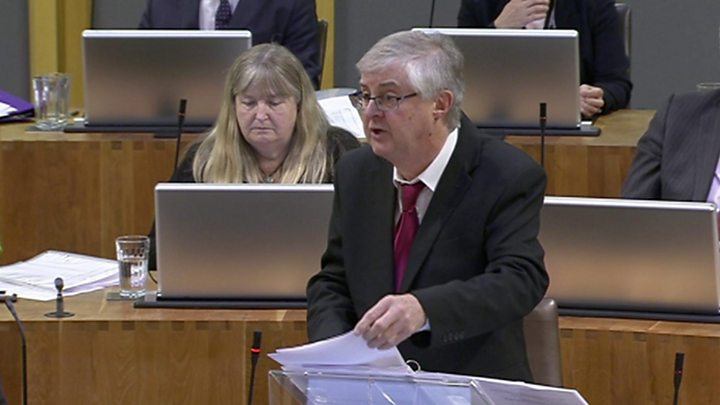 Mr Drakeford told AMs: "We have worked hard to protect our valued public services from the worst effects of austerity, and this year is no exception.
"Our spending plans, together with our progressive tax plans, demonstrate our commitment to Taking Wales Forward and delivering prosperity for all during these difficult times."
The minister outlined plans to borrow £375m over three years - the first time the Welsh Government has borrowed cash.
He also announced a short-list for a new Welsh levy - a tourism tax, a disposable plastics tax, a vacant land tax and a levy to support social care.
One of the ideas will be forwarded to the UK government and parliament for approval.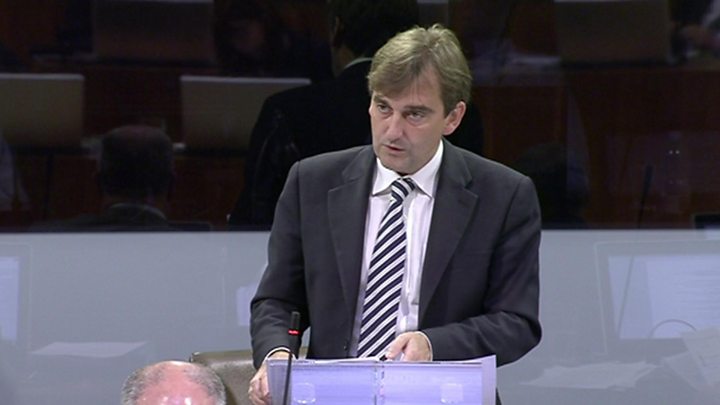 Over the weekend, the Labour-run administration confirmed a two-year deal with Plaid Cymru, covering £210m of spending commitments.
Plaid Cymru will abstain on budget votes, ensuring they will clear the Senedd.
The Welsh Conservatives said the deal was a "missed opportunity to tackle deep-seated issues like NHS underfunding".
Finance spokesman Nick Ramsay said: "This is the latest in a long line of sadly predictable backroom deals between the nationalists and the Labour Party, and further evidence that a vote for Plaid is a vote for Labour.
"Both parties have broken a number of election pledges to make this happen," he added.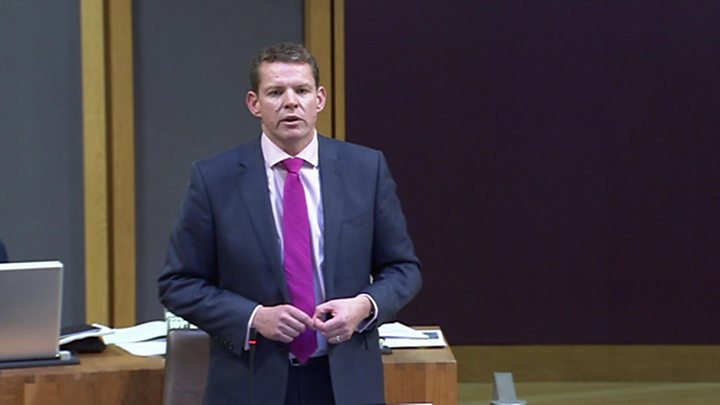 Plaid Cymru finance spokesman Adam Price said his party had secured a deal that would "deliver benefits to communities in every part of Wales".
But he added that Labour "will have to answer to the people of Wales as to why it is failing to deliver on its manifesto commitments such as lifting the pay cap and stopping the rise in tuition fees"
He claimed such omissions had "made future co-operation between the parties more and more unlikely".
UKIP group leader Neil Hamilton warned ministers about the risk of their new borrowing powers.
"You have to be able to pay back the money that you borrow - very often, of course, the payback time comes when it's extremely inconvenient indeed sometimes impossible to do so," he said.