Wales 21st Century 'Botany Bay' with new prison plan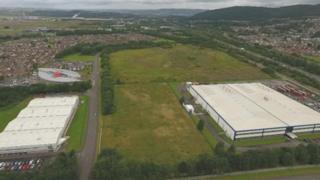 Wales is becoming a 21st Century "Botany Bay" with English prisoners "shoved" into Welsh prisons, the head of a campaign group has claimed.
Howard League for Penal Reform chief executive Frances Crook commented amid growing controversy over plans for a new prison in Port Talbot.
The Local Labour MP wants the site moved to Swansea, while Plaid Cymru say the prison should not be built at all.
The UK government said the plans could create up to 500 jobs.
Botany Bay was the site of an 18th Century penal colony in Australia.
The transportation of convicts began as British jails became overcrowded and crime in cities increased following the industrial revolution.
It is understood the Port Talbot prison will house up to 1,600 prisoners, but this has not been confirmed by the Ministry of Justice (MoJ).
In a series of tweets, Ms Crook said: "With five prisons in Wales, looks like England will be out-sourcing its urban (BAME) poor to rural Wales.
"If the government has £100m from the magic money tree it should be spent on crime reduction not on a mega jail for English poor people.
"Wales is becoming the Botany Bay of 21st century. England shoving its urban poor onto the hulks & shipping them off to Wales."
More than 200 people attended a public meeting with Ministry of Justice (MoJ) officials last Wednesday to discuss the proposals.
Residents raised concerns about how near the site is to schools and homes, and a petition was started calling on the Welsh Government not to sell the land to the MoJ.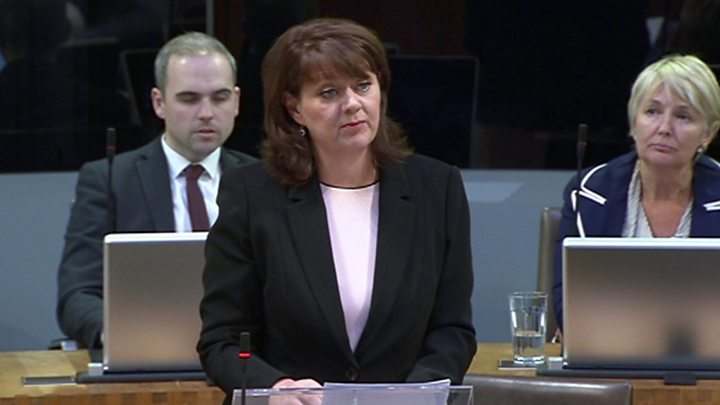 First Minister Carwyn Jones told the Senedd on Tuesday that Wales' "crumbling" prisons needed to be replaced.
He told AMs: "There are broader issues that need to be addressed.
"The prisons are crumbling, there is no question about that... our prisons are long overdue being replaced, we know some of them are Victorian."
Mr Jones said he would be "open to suggestions" to alternative sites to Baglan.
Plaid Cymru leader Leanne Wood said the land at Baglan would be better used as part of a new transport network for Swansea Bay.
She said the prison row was an example of Mr Jones's economic policies "leading us to a situation where our national interests are not being upheld".
An MoJ spokesman said: "We are investing £1.3bn in reforming the prison estate - replacing older prisons with high-quality, modern establishments and supporting local communities.
"In Wales alone this will potentially create up to 500 jobs and contribute £11m a year to the regional economy.
"No decisions have been made about who will run the new prison.
"We will continue to work closely with the local community as plans develop."