Severn toll VAT cut 'had not been seen as a priority'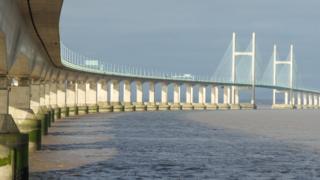 Abolishing VAT on the Severn Tolls had not been on the radar of Department for Transport officials, the Secretary of State for Wales has said.
Alun Cairns told a committee of AMs there would have been a "furore" if the issue had not been identified.
Toll costs are being cut to £5.60 for cars from January as the bridges enter public ownership, it was announced in September.
It is the first step towards the tolls ending entirely later in the year.
UK government first confirmed in 2014 that tolls would not be subject to VAT - a position later restated by the former Chancellor George Osborne a year later.
Talking about the Wales Office's work with Whitehall other departments in how their policy affects Wales, Mr Cairns said: "One practical example of late would have been the Severn tolls and the VAT implications.
"It wasn't necessarily on the radar of the Department for Transport (DfT). Not for any of the officials, the VAT elements of it," said the Welsh Secretary, who came into his post in March 2016.
"It wasn't necessarily seen as a priority in the whole of the DfT agenda at the time, because there were much bigger issues that they were dealing with at the time.
"But having said that a 20% reduction in the tolls would have been helpful and significant and something could well have led to a furore if it hadn't been identified early on."
Mr Cairns, who was giving evidence to the assembly's constitutional and legislative affairs committee, also suggested to AMs that civil servants in Whitehall had an "ongoing job of work to do" in understanding devolution.
The committee chair Huw Irranca-Davies said his committee had been repeatedly told that Whitehall civil servants do have a "good enough" understanding of devolution - but said it was better than in the past.
Mr Cairns said: "I think its an ongoing, evolving process, and I think that even in my time in Parliament, for seven years, and my time as Secretary of State.... I've noticed an ongoing development and shift.
"From some of the recommendations that have come out of the lords constitution committee, from the public administration and constitution select committee, there's an ongoing job of work to do."
Asked if he was satisfied with the level of understand of devolution in Whitehall, Mr Cairns said: "I think its a lot better than it ever was."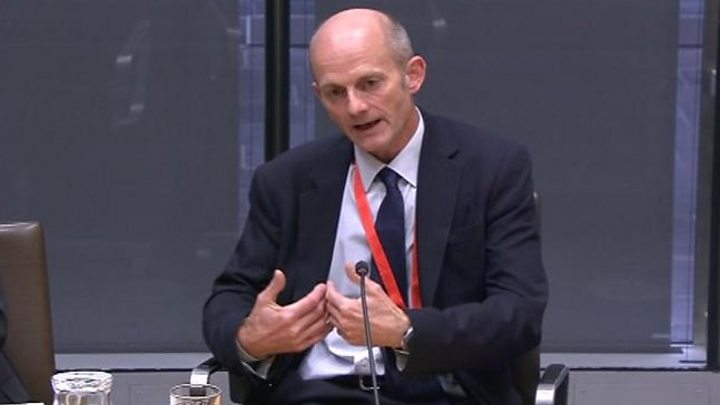 Philip Rycroft, a senior civil servant at the UK government's Cabinet Office and the Department for Exiting the EU, told the committee that Whitehall was keen to keep up with devolution.
Head of the UK Governance Group - which keeps civil servants up to speed on the changes - he denied there was any reluctance to engage with the process.
Mr Rycroft said the "increasing complexity" of devolution was "meat and drink" to people who became civil servants because of their interest in the way government works.