Film studio Pinewood Wales paid no rent for two years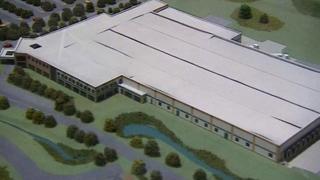 Concerns have been raised after it was revealed a world-famous film studio leased a £5m Welsh Government site for free for two years.
Pinewood Studio Wales opened in 2015 but rent was not paid until January.
The Welsh Conservatives said potential job claims were "grossly exaggerated", with figures suggesting fewer than 50 at the site as of March.
The Welsh Government - which set aside £30m for Pinewood projects - said it was proud of its investment.
The famous film company's expansion to the former Energy Centre building in Wentloog, Cardiff, was hailed by the Welsh Government when it was announced in 2014.
Productions which have used the site included Showdogs, Journey's End, TV drama Sherlock and the Bastard Executioner.
Economy Secretary Ken Skates told Welsh Tory leader Andrew RT Davies Pinewood's 15-year lease - which began on 12 January 2015 - contained a rent-free period "consistent with market practice", with rent commencing on 12 January 2017.
"The rent received to date is £251,288", said Mr Skates in a written answer to a question from Mr Davies, sent in July.
The government confirmed to BBC Wales that the lease includes a five-year break clause, allowing the studio to walk away in 2020.
The annual rent owed to the government - which owns the freehold of the building - was £546,876, according to Mr Skates, who told Mr Davies the property was purchased for £5.24m in February 2014.
It was estimated 2,000 jobs would be created in and around the city at the time of the announcement Pinewood was coming to Cardiff, with speculation the deal could generate £90m in spending with Welsh businesses.
However, Mr Skates said in a letter in March three full-time people were employed at the studios to run the facility, while 16 tenants employ 34 full-time staff between them.
A dozen trainee positions have been supported to date, he said.
The letter from Mr Skates to Tory AM Suzy Davies showed £8.5m had been recorded as "Welsh production expenditure".
The Welsh Tories called for assurances from the cabinet secretary that Pinewood would not withdraw from Wales.
Ms Davies, Welsh Conservative culture spokeswoman, said: "It's becoming woefully apparent that the economic potential of this deal was grossly exaggerated and is not the magic wand Welsh Labour ministers said it would be."
Criticising the rent received, Ms Davies said the Welsh Government had "little or no interest in recouping on the public's investment".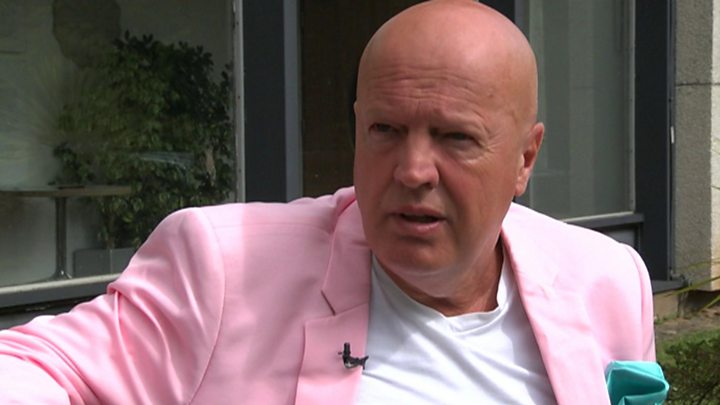 A Welsh Government spokeswoman said: "Entering into a partnership with Pinewood and having such a well-known brand here in Wales has been invaluable for our film and television sector and has helped to elevate Wales as a premier production location."
Over the past three years film and TV productions at Pinewood, Dragon Studios, Swansea Bay Studio and other locations in Wales have spent in excess of £113m in Wales, the spokeswoman said, contributing to the creation of "more than 3,500 full-time equivalent jobs in the creative industries over that period".
Pinewood declined to comment.