Blood donation rules for gay men in Wales relaxed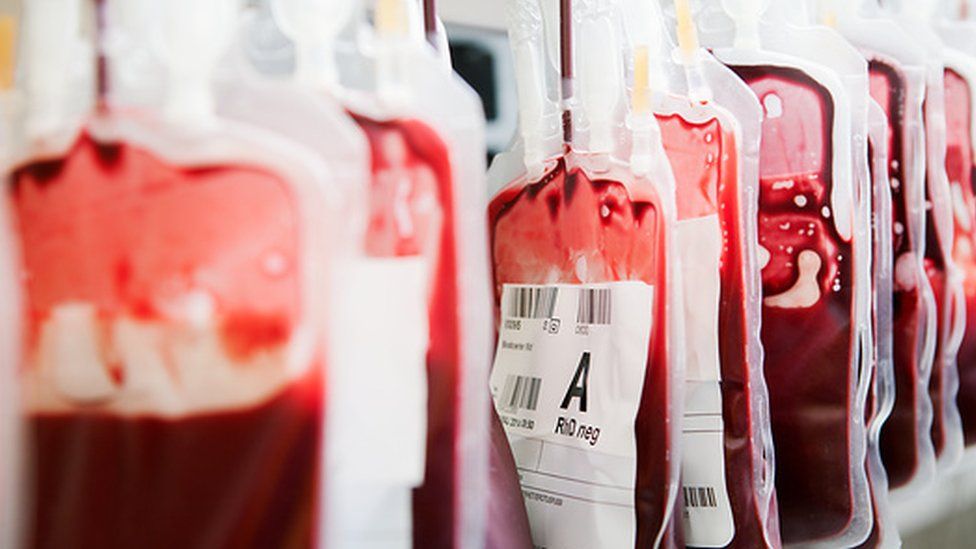 Wales is to follow England and Scotland in relaxing blood donation rules for gay and bisexual men.
From early next year men who have sex with men will be able to give blood three months after their last sexual activity.
Equality charity Stonewall welcomed the change, but said it should be a step towards a system that does not automatically exclude most gay men.
The Welsh Government is looking at more personalised risk assessments.
Currently gay and bisexual men have to abstain from sex for 12 months before they can give blood.
Rules for sex workers, who were previously not allowed to donate at all, will also be relaxed, with them subject to the same three-month rule.
It comes amid a spat over whether Welsh officials were given enough notice ahead of the announcement of the changes in England.
The changes - which will come into effect in Wales in early 2018 - follow recommendations from Advisory Committee on the Safety of Blood, Tissues and Organs (SABTO).
The body, which advises UK health departments, recommended the changes after concluding new testing systems were accurate and donors were good at complying with the rules.
The Welsh Government said Public Health and Social Services Minister Rebecca Evans has asked the Welsh Blood Service to look at how more personalised risk assessments for individual donors could be introduced.
Mabli Jones, of Stonewall Cymru, said: "These changes to the blood donation rules are welcome.
"However, while this is an important move, it's vital that this is a stepping stone to a system that doesn't automatically exclude most gay and bi men.
"We would like to see a system where everyone is screened on their individual risk, and we are encouraged that the public health minister has asked the Welsh Blood Service to explore how this can be done."
People who have sex with "high-risk partners" or with someone who has been sexually active in areas where HIV is common will also be able to give blood after abstaining from sex after three months.
England and Scotland acted on the advice last week. England will implement the changes at about the same time as Wales - they will come into force in Scotland in November.
In a letter to UK health secretary Jeremy Hunt, Ms Evans accused the UK government of "inadequate notice" of the announcement of changes in England.
"Full and meaningful engagement at ministerial and official levels has not taken place on this issue," she said, claiming that it had "compromised the Welsh Government's ability to deliver a seamless and coherent policy".
A Department for Health spokeswoman said its officials had been in touch with Welsh Government about the recommendations.