Brexit: Welsh Tory condemns 'aggressive' debate language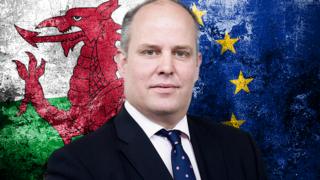 "Aggressive" language used by some AMs in debates about Brexit is heightening public tensions over the issue, Welsh Tory leader Andrew RT Davies has said.
He complained that Dawn Bowden referred to "Goebbels-like propaganda from the right-wing media" in a recent debate.
He claimed Eluned Morgan "trivialised suicide" when saying Brexit would "slit the wrists of the Welsh economy".
Mr Davies has written to Presiding Officer Elin Jones asking her to remind AMs to use more appropriate language.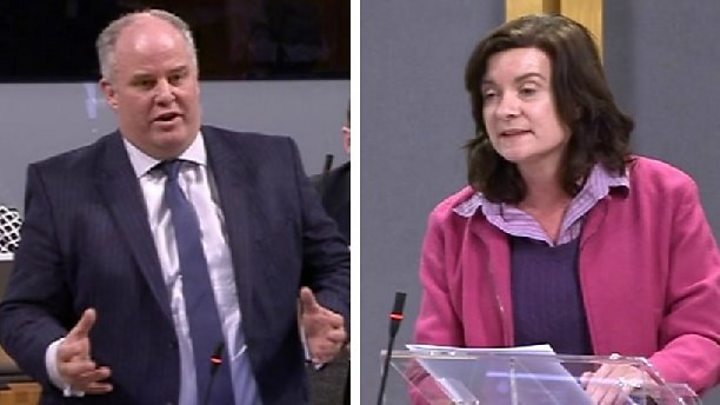 "There is a danger that the aggressive nature of debates on the subject of Britain's vote to leave the European Union is likely to worsen any tensions which exist in Welsh society," Mr Davies said in his letter to Ms Jones.
"Whatever we may feel individually and collectively about the result we all have a responsibility to conduct that civic discussion in a rational manner and with respect."
An assembly spokesman said the presiding officer had "received this correspondence on Friday afternoon and will reply to the Leader of Welsh Conservatives soon".
In response, Ms Bowden said she stood by what she said, criticising the way the "right-wing press" has portrayed recent issues such as immigration.
She added: "If he [Mr Davies] has a problem with that then my view would be, he is being over sensitive."
Ms Morgan have been asked to comment.