Chris Bryant has death threat after 'kiss a ginger' comment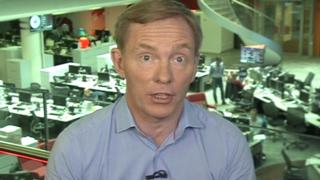 Police are investigating a death threat sent to Rhondda MP Chris Bryant, following a remark he made in the House of Commons.
He received the email after he wished Speaker John Bercow a "happy 'Kiss a Ginger' day" last week.
Mr Bryant said later he wanted to "put an end" to the "tough time" many red-haired children experience in school.
The email, seen by BBC Wales, contains threatening, racist and homophobic language.
The Labour politician has previously called for more protection for MPs, following threats over the 2015 vote for air strikes in Syria, and the murder of MP Jo Cox in 2016.
"I think of myself as ginger and proud to be so," Mr Bryant said.
"I want to stop the bullying that goes on in many schools.
"I think the best way to do that is that we are 'out and proud' as gingers."
The MP said he "wanted to celebrate the fact it was international 'Kiss a Ginger' day" which he said was "not a derogatory term at all".
"Some of the responses I've had have been brilliant but I've had one very, very nasty death threat which the police are dealing with," he said.
A South Wales Police spokeswoman confirmed the force had received a complaint and investigations were ongoing.