Child burial fees to be scrapped by Torfaen council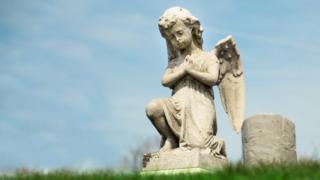 Torfaen is the latest Welsh council to scrap charges for the burial of children at its cemeteries.
Anthony Hunt, who is to become council leader, said nothing could replace a lost child, but families would "no longer have to worry about the cost".
Earlier in December, Swansea council vowed to scrap the fees.
It came after Swansea East MP Carolyn Harris revealed she had to borrow money to bury her eight-year-old son who was killed in a road accident in 1989.
The fees payable for burial and cremations, on top of additional funeral costs, vary, with no charge in Conwy but a fee of up to £200 in Gwynedd.
Torfaen had previously dropped charges for burial rights, and is now scrapping what it called "a significantly reduced fee" to cover the cost of the burial itself.