Workers' trust in Tata Steel leadership 'dented'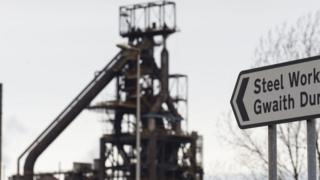 It will take some time for trust and confidence to be restored in Tata Steel's senior leadership, Plaid Cymru's economy spokesman has said.
It follows Tata's announcement of its commitment to secure thousands of jobs at Port Talbot and other sites following months of uncertainty.
Adam Price said Tata workers' trust in the firm's board had become "really dented" over the last year.
But Welsh economy secretary Ken Skates said he had confidence in the company.
Meanwhile the Welsh Government has announced it will invest £8m towards a £18m investment to cut energy costs at Port Talbot.
Almost 7,000 people are employed by Tata across Wales, including more than 4,000 in Port Talbot.
Despite the commitment by Tata, workers still have to agree to proposed changes to pensions and will be balloted by unions.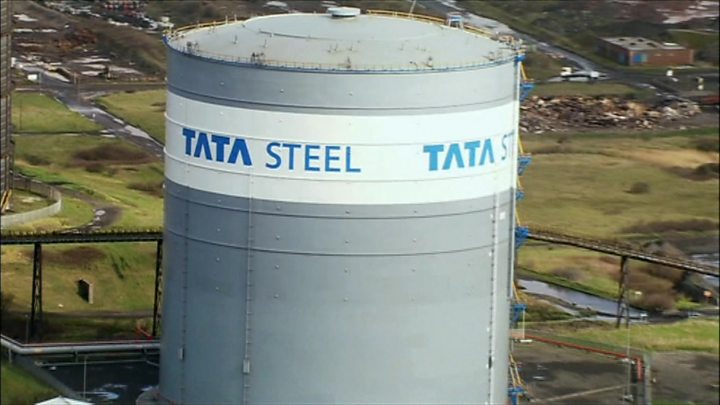 "My confidence in Tata, in the board of Tata Steel, is a second order issue," Mr Price told BBC Wales.
"Because actually it's the confidence of the workforce I think that has been really dented over the course of the last year."
Mr Price referred to the "machinations" which had been happening on the Tata Steel board, with Cyrus Mistry removed as the Tata Steel chairman.
"Pretty much with the exception of the interim chair, it's the same board that actually threatened to commit one of the greatest acts of industrial vandalism that the Welsh economy has seen for 30 years," said Mr Price.
"Many of us can be forgiven for saying that it will take some while for our trust and confidence to be restored in the senior leadership of Tata Steel in India, at the global level."
---
What is the Tata proposal?
A guaranteed, minimum five-year commitment to keeping two blast furnaces at the Port Talbot plant
A 10-year £1bn investment plan to support steel making at the site
A commitment to seek to avoid compulsory redundancies for five years
A consultation on replacing the current pension with a "defined contribution scheme" involving maximum contributions of 10% from the company and 6% from employees
---
Mr Price also questioned why moves on pensions had been linked to the commitment.
"Why is an investment plan and a sustainable future for the Welsh steel industry being linked to closing a steel pension fund," he said, saying the workforce had previously voted to strike on the matter.
"It does set a very very dangerous precedent," he said.
"What is to stop every company actually making this kind of threat in the future to Welsh workers and to workers right across the United Kingdom."
Mr Price also said it would be "very troubling" if the £1bn investment plan for Port Talbot was reliant on profits generated at the site.
"One scenario, which would be highly problematical, is if essentially Port Talbot and the British steel industry was having to heal itself... by generating the profits that would then be reinvested in the turnaround plan," he said.
"If the condition is, well if Port Talbot can't generate those profits internally then the investment plan ends, then that is no sure basis for the kind of long term sustainable future that we want to create."
Asked if he had confidence in Tata, Mr Skates said: "Yes, we've had incredibly constructive discussions, as have the unions.
"It shows a good degree of confidence that the unions have been able to reach this agreement with Tata and have in place what I think is an exceptional deal which will enable steel in Wales... to transform to become more competitive over the next five years."
Mr Skates said Welsh Government would "be discussing with Tata precisely where" the £1bn funding will be secured from for Port Talbot.
First Minister Carwyn Jones, confirming an £8m investment in the power plant at Port Talbot, said it would reduce electricity costs and cut carbon emissions by recycling waste process gasses that currently escape to the atmosphere.
The Welsh Government has already announced £4m for skills and training. Both cash injections come from the same £60m pot that was offered to Tata Steel earlier in the year, but was not taken up at the time.