Rejected petitions: T plates for tourists and a Welsh pound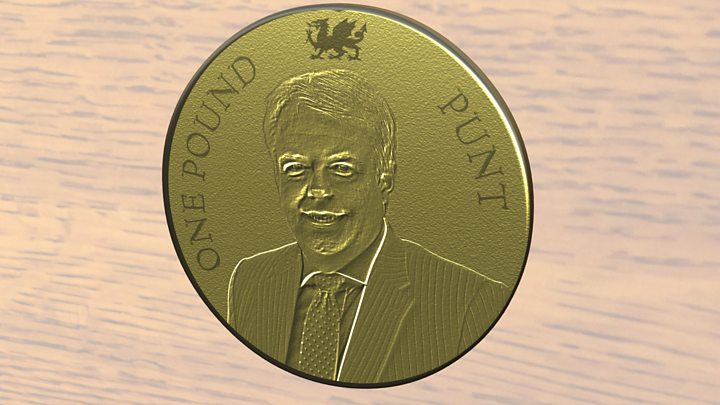 T plates for tourist drivers. Ban bikes from public. Introduce the Welsh pound. Wacky ideas, you might think.
They were among the hundreds of requests on petitions submitted to the assembly but rejected.
New plans could see petitions which gather thousands of signatures automatically considered for debate in the Senedd chamber.
But are these calls for action a waste of assembly time or a vital channel of democracy?
"Petitions have their place but it is only as one of a suite of democratic engagement tools and they clearly have system weaknesses," said Laura McAllister of Cardiff University's Wales Governance Centre.
She said petitions and e-petitions can tend, initially at least, to be generated by those who "understand the routes to access and influencing power".
"The wider development of digital democracy tools have real potential in this regard but we mustn't forget we have a digital divide based on socio-economic and educational status in Wales so we interpret petitions, especially e-petitions, as a panacea at our peril."
And looking at some of the more madcap examples submitted during the fourth assembly, Prof McAllister may well be right.
For instance, one called for the Welsh Government to introduce a "ban on bicycles in public places".
The perhaps sarcastic petitioners wrote cycling in public was a "much more dangerous risk to public health" than e-cigarettes, which were then under threat of a public prohibition by the Welsh Government.
"It is our belief that such a dangerous pursuit should not be permitted and that all cycling should be limited to private property or - safer still - on static cycling machines," they added.
The cycling ban petition, like many others, was deemed inadmissible as the powers required to enact them are not devolved to Wales, or they fall under local government control.
Another to have fallen foul of that exemption was one calling for "Welsh Independence" at the Eurovision Song Contest.
Prof McAllister said this reflected the possibly "inevitable" fact much of the public is not tuned in with what the Welsh Government can actually do.
"We have one of the most complex, ad hoc and piecemeal devolution 'settlements' anywhere in the world - and definitely within the UK," she added.
"So little wonder that the public are confused about the parameters of the assembly's power."
Of course, there are numerous prosaic, common-place and mundane petitions which do not make the grade.
But interweaved within these humble requests you find the exotic, the beguiling and even the bizarre.
In September 2015, a group of long-suffering motorists had clearly had enough of drivers from other parts.
"We, the undersigned, call upon the Welsh Government [...] to introduce a T plate for tourists visiting Wales," they wrote.
The novel proposal, however, came to a screeching halt when the petitions committee ruled the necessary power was firmly parked in Westminster.
How petitions are handled in Wales
Currently, the assembly Petitions Committee considers those submitted with at least 10 names. Those asking for action outside of Welsh Government powers are automatically deemed "inadmissible".
If an e-petition is considered by the four-member committee, it can ask ministers for more information, carry out a short inquiry or ask for it to be debated in the assembly, among other steps.
Under new proposals, it is believed to have been recommended to senior AMs within the assembly's business committee that petitions with sufficient signatures in Wales automatically trigger a debate in the Senedd.
A report in February recommended a threshold of 10,000 signatures or more, but the BBC understands the petitions committee has recommended 5,000.
The assembly's business committee will have the final say.
A petition calling for Cardiff Airport to be renamed named after Diana, Princess of Wales was considered by the committee in September.
Another, potentially less earnest, suggestion for renaming the airport by way of a petition was received in April 2015.
It called for the government to "rename Cardiff Airport to Carwyn Jones International in honour of the man that rescued the airport from that nasty bunch of capitalists who could have possibly shut the thing down".
However, the committee said the language in the petition "could be deemed as offensive" and refused it permission to land. Oh dear.
And it seems life has never been the same on Barry Island since its Butlins site was closed in the mid-1980s.
In May 2012, a petition called for the Welsh Government to "bring back" the holiday spot to "boost the economy".
Sadly, it fell to the petitions committee to point out: "The assembly has no powers to make a company do something."
However, some thought-provoking petitions can prompt genuine political action, if not fresh legislation.
Phil Hill joined forces with the family of Jack Thomas - a 15-year-old from Oakdale who died in 2012 - to campaign for a new law making it mandatory for defibrillators in all public buildings.
His petition, which had 78 signatures, resulted in a petition committee debate and a report being commissioned, with an official response by the Welsh Government.
"I feel good about the process that I have been through and I definitely think we felt we were listened to and that our voices were important," Mr Hill said.
"It made me feel that the Welsh Government is closer to me."
Petition committee chairman, Mike Hedges, said they were a way for people to "directly raise an issue at the assembly and a vital channel between the Welsh public and the Welsh Government.
"Every petition is treated seriously and I do not recall receiving any that were not worthy of discussion."
That will have included one submission which may have seemed more outlandish on first reading than on reflection.
Petitioners called for the introduction of "Welsh pound" - pointing to Scotland's currency - and the "Bristol Pound", dubbed "the UK's first city-wide local currency".
Nonetheless, the petition proved too rich for the Welsh Government's blood. The power needed to create a "punt", disappointingly but also unsurprisingly, was "not devolved".
Oh well, back to the drawing board.