Welsh Tory MP's attack: the experts strike back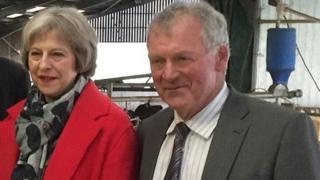 It's not easy being an expert. Michael Gove began the backlash during the referendum campaign with his declaration that people had had enough of them.
He clarified his remarks by pointing out that some expert economic predictions had been inaccurate, but the damage was done.
Montgomeryshire MP Glyn Davies joined in on Friday, tweeting: "Nothing more irritating than academics rubbishing the efforts of those operating at the sharp end, without facing up to the hard decisions."
He added: "Personally, never thought of academics as 'experts'. No experience of the real world."
Not surprisingly, the academics - experts or not - fought back, among them the Conservative peer (Professor) Lord Norton of Louth.
He tweeted: "They probably know, though, a non sequitur when they see one!"
Another academic, Emma Shepherd, found her blog re-published by the Times Higher Education Supplement. She analysed his background - he left school at 16 to work on the family farm but studied as a mature student later - and concluded: "Davies' tweets devalue emotional and non-masculine physical labour."
'Coincidence'
The Huffington Post has a good summary of the response to those tweets. Some have pointed out that academics such as Stephen Hawking and Tim Berners-Lee may be able to claim 'expert' status.
So what prompted the Wales Office parliamentary aide to take to twitter - and take on academia?
It may be more than a coincidence that this essay by a leading Welsh academic trashing the current Wales Bill was published shortly before Mr Davies reached for his twitter account.
And the publication of this report from the Lords constitution committee (whose members include Lord Norton of Louth) may also have been timely.