Two health boards share £68m extra after overspending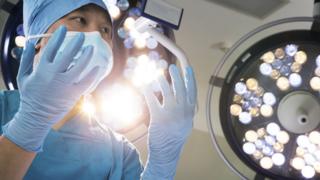 More than £68m is being added to the NHS budget to cover overspends by two local health boards (LHBs), Finance Minister Mark Drakeford has announced.
The cash will plug gaps at Betsi Cadwaladr in north Wales and Hywel Dda in west Wales, both expected to go over budget in the 2016-17 financial year.
The £68.4m will come from Welsh Government reserves.
Health board budgets are now planned on three-year cycles, after criticism of frequent bail-outs of LHBs in the red.
In the 2015-16 financial year Hywel Dda overspent by £31.2m and Betsi Cadwaladr by £19.5m.