One in three view refugees, Muslims and East Europeans negatively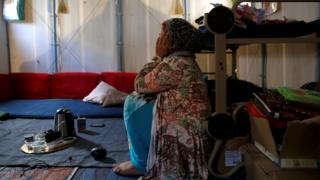 Around a third of adults in Wales have admitted to having unfavourable attitudes to refugees, Muslims and Eastern Europeans, according to a poll.
In the YouGov/Cardiff University survey, 28% of respondents suggested they had a negative view of Muslims.
For refugees the figure was 33%, while 29% took an unfavourable view of East Europeans who come to live in Wales.
The research was conducted in March, before the assembly election campaign and the EU referendum took place.
In the survey, part of the Wales Election Study, people rated their feelings on different groups of people on a scale of zero to 10.
These figures relate to respondents who gave scores of zero to four.
Some 44% said they had a favourable view of Muslims - giving an answer between six and 10.
41% said the same for Eastern Europeans, while 39% said they had a positive view of refugees.
Professor Roger Scully, who posted the findings on his blog, said that all groups queried "attract a greater number of favourable than unfavourable attitudes".
The findings are based on an online survey of 3,272 people conducted between 7 and 18 March 2016.