Donkey rape story man runs for UKIP leadership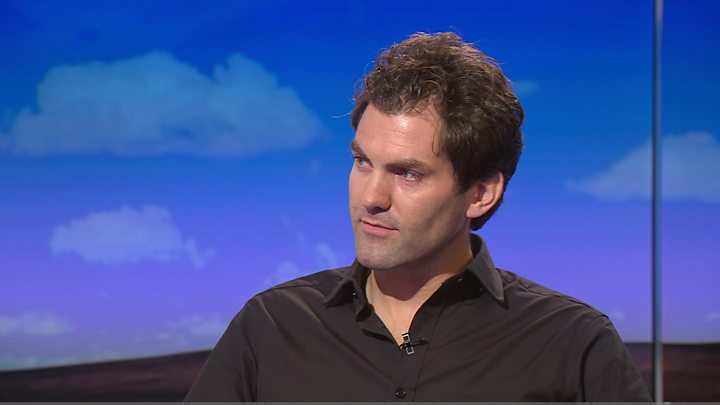 A former Welsh parliamentary candidate for UKIP has announced that he wants to stand for the party's leadership.
John Rees-Evans courted controversy in 2014 when he was filmed telling a story about a male donkey raping his stallion, in answer to a question about homosexuality.
Mr Rees-Evans told the BBC that the comments were "playful banter" and he was sorry if he offended anybody.
He is the eighth person to announce their candidacy for the party.
Mr Rees-Evans told the BBC Two Daily Politics programme: "I am proposing to transfer power from the leadership to the membership.
"I believe in a process known as direct democracy, where the leadership doesn't have any authority to move the party in any direction it wants to go without direct consent."
He said: "Right now I won't deny the fact there is infighting. The situation you have with UKIP is that you have fighters, you have freedom fighters without an enemy.
"They've just won the last battle. I can tell you in my own personal experience, when fighters don't have a common enemy they turn against each other."
He added that he hoped to "direct all that aggression towards the enemy".
Mr Rees-Evans stood as a candidate for Cardiff South and Penarth in the 2015 general election.
It was then that he made headlines after a video appeared online of him asked by anti-UKIP protestors to respond to comments - apparently made by another of the party's candidates - that "some homosexuals prefer sex with animals".
In the video footage he said: "I've witnessed that", before telling the donkey story.
But asked about the donkey comments, he said it was a "bit of playful banter with a mischievous activist".
"It was an error of judgement. I was very early coming into politics. I'm sorry if I offended anyone by doing that," he said.