Welsh budget: Is there a cuts announcement on the way?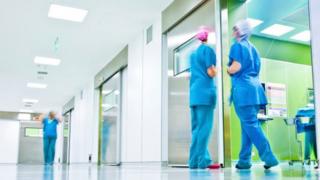 There will be no cash reductions to local authority budgets next year when the Welsh Government sets out its spending commitments later.
The pledge was included in a joint statement by Labour ministers and Plaid Cymru, who agreed on the draft budget deal after months of talks.
The joint statement mainly sets out nearly £120m worth of funding for Plaid Cymru priorities.
It includes £30m for higher and further education and £44m extra for health.
Plaid's economy spokesman Adam Price also said his party has secured extra money for councils which means that next year's nominal cuts will be cancelled.
But the Welsh government's overall budget is worth about £15bn and we will not know many of the big decisions until later.
What is not included in the joint statement is any word of the cuts which the first minister has prepared people for in what is said to be another tight settlement.