'Injustice' of shorter, unhealthy lives in poorer areas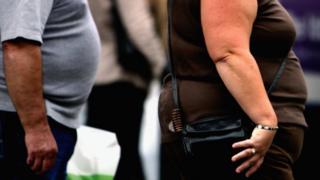 More needs to be done to tackle the inequality that leads to people living shorter and less healthy lives in poorer parts of Wales, a report says.
Public Health Wales said men can expect to live nine years longer and women seven years longer in prosperous areas.
They will also enjoy almost 20 years' better health, the report added.
Measures to cut smoking and obesity could have the biggest impact, it said, plus action on background causes such as education and working conditions.
The Measuring Inequalities report found that people across Wales were living longer, with life expectancy increasing from 77 years in 2005-09 to 78.3 years in 2010-14.
But it warned there were still great inequalities, even within council boundaries, such as an 11-year gap in male life expectancy between different areas of Cardiff, Swansea and Denbighshire.
Dr Chrissie Pickin, executive director of health and wellbeing at Public Health Wales, said: "We have to look to the 'causes of causes', those upstream drivers such as education, employment and working conditions which shape our social and community networks.
She added: "It isn't fair that people living only a few miles apart can have such differing health prospects and we are committed to working with our partners to help tackle this stubbornly persistent injustice."
Small changes in key behaviours such as smoking and obesity could make a difference, the report said,
In the most deprived areas, 29% of the population smoke and 29% are obese, compared to 11% and 17% in the most prosperous areas.
A Welsh Government spokesperson said the report "reflects our understanding that health gets progressively better as the socioeconomic position of people and communities improve".
"This government, through the Future Generations Act, has placed a more equal Wales as a goal of all public services and action to tackle inequalities is built into a range of Government commitments, including employment programmes, quality housing, and access to childcare."