Inspectors' report on south east Wales schools mixed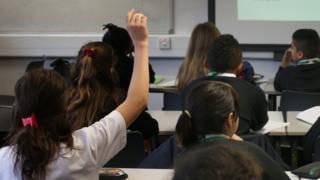 School standards in south east Wales at GCSE level improved more quickly than across Wales from 2012 to 2015, according to inspectors.
But Estyn's report on the region's Education Improvement Service says that secondary school standards were still lower than Wales as a whole.
The review said the performance of the area's five local councils in 2015 was below ministers' "benchmark" target.
Secondary school attendance figures were also lower than the Wales average.
The service covers the council areas of Blaenau Gwent, Caerphilly, Monmouthshire, Newport and Torfaen.