Jeremy Corbyn and Owen Smith to hold live debate in Cardiff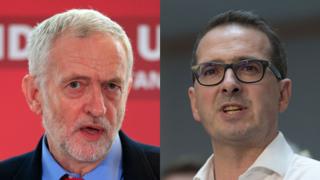 Jeremy Corbyn will face his challenger for the Labour leadership, Owen Smith, in a live debate in Cardiff early next month, the party has announced.
The hustings, on 4 August, is one of a series of debates Labour has organised across the UK during the contest.
Labour Party members, affiliated trade union supporters and so-called registered supporters are able to vote in the election.
The result of the poll will be announced on 24 September.
The venue for the Cardiff debate is yet to be announced.