Labour MP quits Commons to run for seat in Cardiff Bay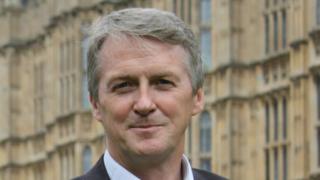 Labour Ogmore MP Huw Irranca-Davies has officially stepped down from the House of Commons, to stand to represent the constituency in the Welsh Assembly.
Mr Irranca-Davies, a former minister, was appointed to the Manor of Northstead, the traditional process by which MPs are able to quit their seats.
A by-election is expected to be held on 5 May, the same day as the assembly election.
Labour's majority in Ogmore was over 13,000 at the 2015 general election.
Mr Irranca-Davies entered Parliament in a by-election in 2002, following the death of Sir Ray Powell, and revealed he intended to stand down in October.
He served as a minister in the Wales Office and the Department for Environment, Food and Rural Affairs between 2007 and 2010 and was also a member of Ed Miliband's shadow team from 2010-15.