St David's Day holiday devolution call backed by MPs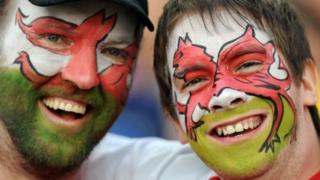 MPs have backed a call to allow the assembly to make St David's Day a national holiday in Wales.
Lib Dem MP Mark Williams will now introduce a bill to devolve the power.
He said it was time Wales was given the say that Scotland gained over St Andrew's Day nearly a decade ago.
"It should be within the spirit of the devolution settlement that Wales, like Scotland and Northern Ireland, has the same powers to determine these matters," the Ceredigion MP said.
A previous plan was unveiled in 2011 to devolve such a power to Cardiff Bay but it was later dropped.