Labour at odds with Carwyn Jones on June EU referendum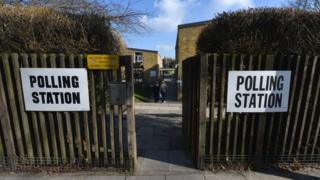 Labour will back a June referendum on the UK's EU membership, putting the party at odds with its leader in Wales.
Ex-Home Secretary Alan Johnson, who heads Labour's campaign for the UK to remain in the EU, claimed an earlier poll would be in their favour.
First Minister Carwyn Jones signed a letter to the prime minister warning a June referendum would be "disrespectful" to devolved elections.
On Tuesday, a spokesman said Mr Jones's position had not changed.
Earlier, Mr Johnson told BBC News: "Labour will be supporting a June referendum firstly because the earlier this referendum takes place, the more this fog of uncertainty can be removed from over our economy.
"That's good for business, good for our economy.
"It also means we get it out of the way and I think it's more likely to be a 'yes' vote [to remain in the EU] the earlier we have it, quite frankly.
"So we'll be supporting the government if their statutory instrument is as we expect, which is a referendum in June, probably the 23rd."
'One voice'
Mr Jones's spokesman responded: "We've noted today's comments from Alan Johnson - our position is clear and hasn't changed.
"Wales has spoken with one political voice on this issue - we believe that holding a referendum in June is a mistake, and we will continue to argue against a June poll."
Plaid Cymru MP Jonathan Edwards MP said it was "yet another embarrassing instance" of Mr Jones being "completely undermined by his party bosses in Westminster".
"It is clear that the Labour First Minister of Wales has no credibility whatsoever within his own party," he added.
There is also a split between the UK and Welsh Conservative Party leadership over the referendum date.
Welsh Secretary Stephen Crabb has called objections to a June EU poll by all four party leaders in the assembly, including Tory leader in Wales Andrew RT Davies, a "bit of silliness".