Labour election row over all-women shortlist in Merthyr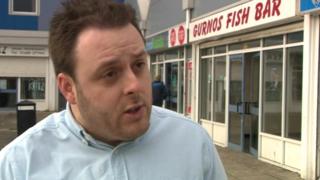 Opposition has been sparked by news an all-woman shortlist will be drawn up to select Labour's assembly election candidate in a key seat.
Education Minister Huw Lewis is standing down after representing Merthyr and Rhymney as AM for 17 years.
Merthyr council leader Brendan Toomey is one of several local members concerned at the restrictions.
A Welsh Labour spokesman said the party had a "proud record of increasing diversity in politics".
"Labour lead the way on female representation in Wales with more women MPs, AMs and councillors than any other party and we will continue to do so," he said.
Councillor Mike O'Neill told BBC Wales it was "incredibly disappointing", admitting his own interest in becoming an AM.
"It's about choosing the right candidate," he said.
"People who understand the area and who are from the area don't get the opportunity to represent their constituents at the next level, at the Welsh assembly.
"It's unfortunate because we could have someone outside of the area who may or may not be talented but they certainly won't know the area like residents know the area."
Chris Barry, another councillor, tweeted his reaction, saying: "Not quite sure how the imposition of an all women shortlist will enhance chances of retaining M&R seat come Mays election."
Mr Toomey tweeted in reply: "I have a feeling you won't be on your own @ChrisBarry2010. Democracy in action I really don't think!!"