Plan to tackle 'housing crisis' launched by Liberal Democrats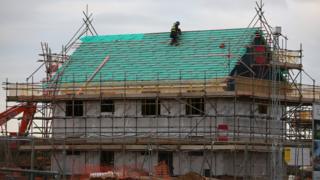 The Liberal Democrats have claimed to be the only party with the ambition to tackle Wales' "housing crisis".
Launching their housing plans, AM Peter Black said the Conservatives and Labour were fighting over "ideological dogma" on the Right to Buy council homes.
He pledged to build 20,000 affordable homes over five years, if the Lib Dems win power in May's assembly election.
Mr Black said the party would make at least 2,500 "rent to own" homes available to first-time buyers.
The Liberal Democrats are also proposing to strengthen the powers of the Residential Property Tribunal into a "housing court", dealing with challenges to rent increases and adjudicating on issues including housing quality and safety.