Leisure trusts deliver council savings, auditors say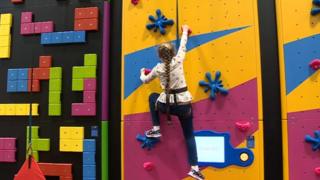 Councils which get trusts or outside companies to run leisure centres can make big savings, auditors have said.
Torfaen, Vale of Glamorgan, Bridgend, Blaenau Gwent and Neath Port Talbot had saved an average of £2.4m each a year - equivalent to a 40% cut in spending.
The Wales Audit Office said 18 of the 22 councils had saved on leisure but it warned many could do better.
Spending per head varied from under £20 a year in Vale of Glamorgan to nearly £80 in Gwynedd, it found.
Trusts have been set up by several cash-strapped councils as not-for-profit or charitable organisations to run local authority leisure services more cheaply.
In Vale of Glamorgan, a private company took over the running of the council's leisure centres following a tendering process.
Despite these new methods of operation, the auditors' report said the "vast majority" of leisure services in Wales were still run by councils themselves.
Continued budget pressures and "slow progress" in finding other ways of running such services put their long-term future at risk, it warned.
Change in councils' gross spending on recreation and sport between 2009-10 and 2014-15
Auditor General Huw Vaughan Thomas said: "Councils across Wales are facing tough times and are expected to deal with more difficult budget cuts.
"Our report highlights that councils have done well to deliver almost £0.5 billion of cuts across their services in recent years.
"My report also shows that there are options to make further savings by changing how major leisure facilities are managed and provided in the future."
The Welsh Local Government Association (WLGA), which speaks for councils, has previously said there needed to be a "sense of realism" over discretionary services, but councils were looking at "innovative ways" of preserving leisure services.