Violence against women vigils call for end to abuse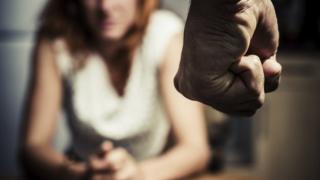 A candlelit vigil has been held at the Senedd in Cardiff at dusk, calling for an end to violence against women.
Earlier on Wednesday, Public Services Minister Leighton Andrews lit a candle of remembrance for silent victims of domestic abuse, at Llandaff Cathedral.
The events marked the International Day for the Elimination of Violence Against Women and White Ribbon Day.
By wearing a white ribbon, men pledge never to commit, condone or remain silent about violence against women.
The Cardiff Bay vigil was organised by Labour AM Joyce Watson, who began the White Ribbon events in Wales in 2005.
"It is gratifying to see how far it has come, yet the statistics tell us that we have a long way to go to change attitudes and behaviour," she said.
Mr Andrews added: "We are proud of the progress we have made in the past year with the passing of our ground-breaking Violence Against Women Act, but there is much more to do.
"We now have the momentum needed to work together to make a significant impact on vulnerable people's lives in the years ahead."