Income tax powers referendum still required, minister says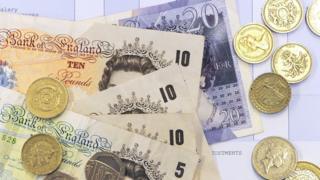 The UK government has refused to drop the need for a referendum before Welsh ministers can vary income tax rates.
UK government whip Viscount Younger told the House of Lords the referendum was "part and parcel" of giving Wales more say over powers.
Liberal Democrat Lord Thomas of Gresford had asked for the referendum requirement to be dropped.
He claimed it was being used as an excuse to delay the devolution of income tax powers.
Lord Thomas asked: "Will the government use the forthcoming Welsh bill to remove this block and make the Welsh government accountable for its gross failure in maintaining standards in health and education in Wales?"
'Part and parcel'
Viscount Younger said the Wales Act and the St David's Day agreement on further devolution "empower the Welsh government with the tools and levers it needs to grow the Welsh economy".
"So we believe that the referendum is right as part and parcel of giving the Welsh people more say in terms of their powers," he added.
Viscount Younger said the next Wales bill - due to be published in draft version next week - would strengthen the devolution settlement by moving to a reserved powers model of devolution, which the government says will set out more clearly where power lies.
He said ministers would also reveal shortly the final draft of a new regional ballot paper for the 2016 assembly election, in which the names of the top four list candidates for regional seats would be listed for the first time.