Auditor says land sales show RIFW deal not good value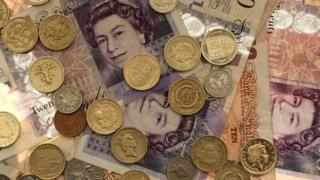 A company which bought 15 publicly-owned parcels of land for £21m has sold three-and-a-half of them for £17m, a public spending watchdog has claimed.
The Wales Audit Office gave the written evidence to AMs investigating RIFW, the Regeneration Investment Fund for Wales.
The company which bought the land says the WAO's figures are wrong and it has sold more sites and received 'significantly less' than £17m.
The watchdog has said the taxpayer may have lost £15m over the original deal.
The Welsh government has admitted for the first time it cannot prove the deal was value for money.
Weaknesses
The sites varied from former industrial land to more than 100 acres (40 hectares) of valuable farmland earmarked for housing on the edge of Cardiff.
They were sold in March 2012 for £21m to a Guernsey-based company owned by Sir Stanley Thomas.
But the District Valuer, in the Wales Audit Office report, valued them at £36m if they had been sold separately.
Auditors said there were flaws in the sale process, potential conflicts of interest, and weaknesses in the professional advice given to the board.
In the letter to the public accounts committee, auditor general Huw Vaughan Thomas said the company had started selling off some of the land.
"That strategy has to date yielded total gross receipts for South Wales Land Developments of £16.93 million from onward sales of just 3.5 of the 15 assets that they purchased from RIFW," he said.
"I remain of the strong view that my report provides a considerable and detailed body of evidence to support my central conclusion that neither the Welsh government nor RIFW can demonstrate that value for money was achieved from the portfolio sale transaction," he added.
Langley Davies, who is managing the property portfolio on behalf of South Wales Land Developments Ltd said the WAO figures were "incorrect", adding: "We have asked for them to be retracted.
"Currently SWLDL has sold more sites and received significantly less money than the figures quoted.
"A Land Registry check might have confirmed this."
Until this point, the Welsh government has defended its actions on the grounds of conflicting valuations and tough economic conditions.
In a letter to the public accounts committee, deputy permanent secretary Owen Evans said: "With the benefit of hindsight we are clear as to the significance of the decision to dispose of RIFW's land assets without a public sale.
"This means that we are unable to demonstrate conclusively that the sale has achieved best value."
However, he added: "Neither do we believe that the valuation evidence available in this case points conclusively to there having been a sale at under value."