Minister hopes for improvement in Wales' PISA ranking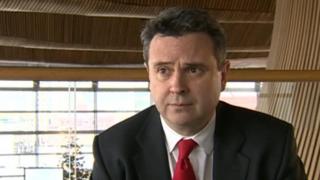 There are hopes for a "palpable improvement" in Wales' position in the international education ranking system.
Education Minister Huw Lewis told BBC Wales a great deal had happened since the disappointing Pisa results in 2012.
He said children were being taught differently and education reforms have embedded literacy and numeracy in the curriculum.
The results of the autumn PISA tests are due early in 2016.
The tests in science, maths, and reading are taken by about 500,000 15-year-olds in 68 countries.
Sunday Politics Wales, BBC One Wales, 11:00 BST, Sunday 12 July