Former MEP Baroness Morgan wants to become a Labour AM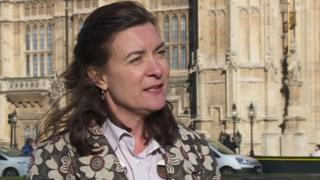 Former MEP Baroness Morgan of Ely has announced she hopes to stand as a Labour candidate at the 2016 assembly election.
Eluned Morgan is currently shadow minister for Wales and foreign affairs in the House of Lords.
Baroness Morgan, who was a Welsh MEP from 1994-2009, has not yet decided where she would seek selection.
She confirmed she would like to stand for an assembly seat on Tuesday evening.
Last week, three Labour AMs announced they were standing down at the poll next May.