'Power to people' in well-being of future generations law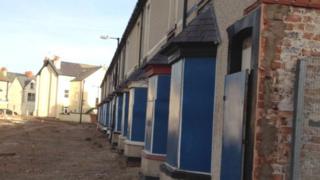 People will be given the power to shape their own future, the Welsh government says, as the assembly passes a bill aimed at boosting local communities.
The Well-being of Future Generations Bill had been dubbed a "bureaucratic monster" with no "clear purpose".
Natural Resources Minister Carl Sargeant said it would make authorities work together with sustainable goals.
But Tory AM Antoinette Sandbach claimed it would create extra bureaucracy, taking £9.5m from frontline services.