Women offenders 'need help not jail', MP Sian James says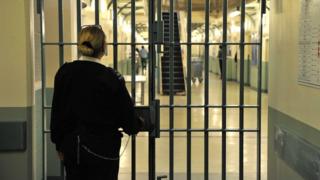 Jailing women for non-violent crime can make their problems worse, an MP says.
Sian James, Labour member for Swansea East, said women in trouble with the law were often victims of crime themselves and needed more support.
The MP, a former director of Welsh Women's Aid, urged police to resolve issues "quickly, locally and cheaply" as part of a "Welsh solution".
"All too often problematic behaviour by women and girls is a sign they have welfare needs," she said.
Ms James was launching a ten-point plan at the House of Commons on Tuesday to divert women from crime in Wales.