Review of Regeneration Investment Fund for Wales cash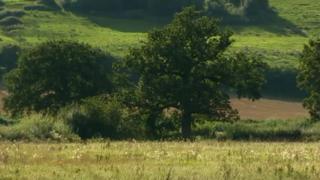 The way money is lent to boost run-down areas of Wales is to be reviewed while investigations continue into the fund which previously did the job.
Ministers took over the Regeneration Investment Fund for Wales (RIFW) amid concern that 16 sites were sold in one £21m deal rather than auctioned.
The Wales Audit Office is due to report on whether it was value for money.
Apart from supporting the ongoing Neath town centre scheme, investment by the fund is on hold pending the review.
Resources 'tied up'
Communities Minister Lesley Griffiths said: "Whilst we await completion of the Wales Audit Office study I have decided the Fund's investment activities should remain suspended.
"However, it is important we should continue to do all we can to make best use of the resources tied up in the Fund."
Local councils, social landlords and private sector developers will be involved in the review.
Conservative Shadow Business Minister Byron Davies questioned the decision to announce a review before the auditors' report was published.
"Labour's announcement is premature and prejudges an independent report, which I hope will soon be in the public domain," he said.