Call to train everyone for digital world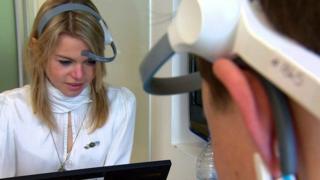 People everywhere need to adapt to a world being rapidly changed by digital technology, a leading academic and journalist has said.
Prof Richard Sambrook from Cardiff University, a former BBC executive, said the nature of life and work was being transformed, not just the media.
He was speaking ahead of the launch of postgraduate courses on digital media.
At the launch event, Guardian editor Alan Rusbridger called for monitoring to prevent state abuse of technology.
'Malign purposes'
Privacy campaigners, social media experts and journalists had gathered in Cardiff on Friday to mark the launch of the new MA courses covering data journalism and the impact of digital media on society.
Mr Rusbridger said the UK needed more expert monitoring of the authorities' use of digital technology to prevent any "harm", suggesting that a committee of MPs meeting once a week was not ideal.
"We've all read our George Orwell, we've all read 1984 - we can all imagine how these technologies might be used for malign purposes by the state," he said.
"The question of who gets to make the rules and who is given oversight becomes crucial."
Jillian York, director of campaign organisation the Electronic Frontier Foundation, said that as an American she was surprised at how accepting her British friends were of CCTV cameras on the street.
She warned that while civil liberties could be under threat, new technology was also giving more people a voice.
"Digital media as a counter-balance to the traditional press has been a huge leap forward," she said.
'Critical skills'
Speaking of the new courses, Prof Sambrook, director of Cardiff University's centre for journalism, told BBC Wales: "We need to help people think critically about society and the impact of these technologies.
"Technology changes so rapidly that people at the leading edge are relatively small in number, but it is transforming the way we live," he added.
"I passed a shop the other day which had a sign saying they no longer accepted cash - that would have been unthinkable not so long ago."
Prof Sambrook warned that more should be done to help connect the digital "have-nots" and to enable everyone to make sense of what they read online.
"The internet is not keeping everyone informed because of lack of access, misinformation and disinformation," he said.
"I don't think the public have the critical skills to understand everything that's being thrown at them."