Children on protection register in Wales total rises again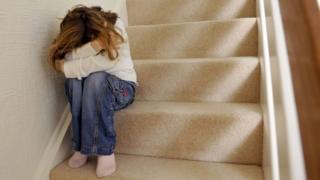 The number of children on child protection registers in Wales has risen for the sixth year running.
The total rose by 6% in 2013/14 to 3,135 children, 59% higher than the total of 1,970 12 years ago.
The vast majority of registrations were due to either neglect or emotional abuse, with the proportion due to sexual abuse falling.
Children's commissioner Keith Towler said the increase showed the procedures were "doing their job".
A child is placed on a register if they have been harmed or are thought to be at significant risk of harm.
Their wellbeing and development is then monitored more closely by social services.
The reasons for a registration are categorised as either neglect, physical abuse, sexual abuse or emotional abuse.
Merthyr Tydfil has the highest number of children on the register per head of population, followed by Rhondda Cynon Taf and Neath Port Talbot
Flintshire saw the biggest rise in registrations last year at 130%
Pembrokeshire saw the biggest fall with 44%
Emotional abuse was the main factor behind the increasing number of children registered since 2001/02.
The proportion of registrations as a result of sexual abuse fell over the same period.
Most children have been on the register for less than six months, with less than one in five being on the register for more than a year.
Mr Towler said: "Lots of training has been going on with all kinds of professionals who have direct access to children and young people.
"And what those professionals will know is if there's any level of concern they need to report that to either social services or the police.
"So levels of awareness are probably higher than they have been in Wales for some time."