Vale of Glamorgan council leader wants merger with Bridgend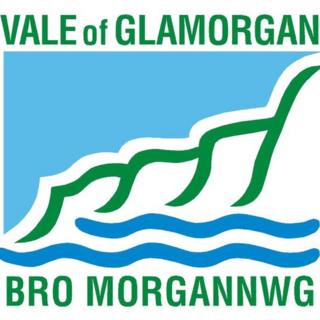 The Labour leader of the Vale of Glamorgan council is calling on his authority to merge with Bridgend.
Neil Moore's comments came after Bridgend's ruling Labour group voted in favour of talks to join the Vale.
The Vale's Conservative group leader John Thomas promised to "vigorously oppose" the proposals.
Welsh ministers have set a deadline of 28 November for expressions of interest in voluntary mergers, urging councils to combine before being forced to.
A Bridgend-Vale of Glamorgan merger would go against a principle of a key report on council re-organisation published in January.
The Williams Commission recommended new authorities should be within existing health board boundaries, but the two councils come under different boards.
Bridgend is served by Abertawe Bro Morgannwg University Health Board, while the Vale of Glamorgan is covered by Cardiff and Vale University Health Board.
Mr Moore opposes merging his authority with the much larger Cardiff council, fearing it would be swallowed up.
At a council cabinet meeting next Monday he will say the council should combine with Bridgend instead.
He has previously argued both councils have a lot in common, including having similar size populations.
'Slaughter'
In an email to councillors, seen by BBC Wales, Mr Moore says: "If the authority to prepare an expression of interest is obtained at next week's cabinet meeting then, prior to its submission to Welsh government, this document will be presented to a further meeting of cabinet for approval.
"Following its submission to Welsh government, the expression of interest will be presented to the meeting of full council scheduled for 17 December 2014 for ratification."
Responding, Mr Thomas said: "The Conservative group will vigorously oppose these plans to merge the Vale with Bridgend.
"Councillors of all parties, including Labour, voted against a proposed merger with Cardiff on the basis that the Vale is a viable and successful authority. What has changed?"
The Williams Commission, led by former NHS Wales chief executive Paul Williams, recommended the current 22 county and county borough councils in Wales be cut to 10, 11 or 12.