Voting age of 16 for Welsh assembly plan unveiled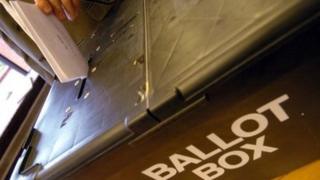 Sixteen-year-olds would be allowed to vote in the next Assembly election in 2016 under a plan from Labour peers.
Baroness Eluned Morgan and Baroness Gale will ask the House of Lords to lower the voting age from 18 by amending the Wales Bill next week.
Supporters claim the lower voting age increased interest in politics among young people when it was used for the Scottish referendum on independence.
The bid is likely to fail unless it receives government backing.
Commons leader William Hague said on Thursday there were "strongly held and opposing views" among MPs on the issue.