No Labour all-women shortlist in Merthyr Tydfil and Rhymney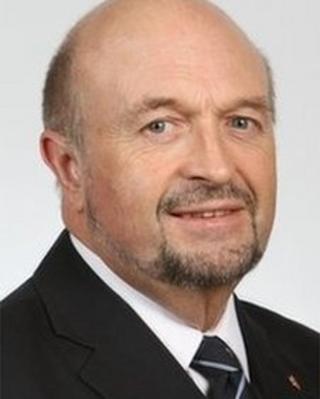 Labour will not use a controversial all-women shortlist to select its next Merthyr Tydfil and Rhymney candidate.
On Tuesday night, the party's National Executive Committee (NEC) decided to use an open shortlist.
Current MP Dai Havard, 64, has announced he will stand down at the 2015 general election.
In his resignation letter he hinted at concerns raised in other constituencies over the issue of all-women shortlists being imposed.
In February, when Cynon Valley Labour MP Ann Clwyd announced she was standing down, plans for an all-women shortlist prompted strong opposition from the local party.
In September, Ms Clwyd said she would seek re-election after "many requests" from constituents.
Mr Havard, who was first elected to the House of Commons in 2001, told local party members to "speedily demand assurances from the General Secretary, Party Leader and NEC" over how a successor candidate is chosen for the seat.
In July, Labour announced that its general election candidate to succeed Neath MP Peter Hain would be chosen from an all-women shortlist.
These shortlists have already been applied in Aberconwy, Cardiff Central, Cardiff North, the Carmarthen West and South Pembrokeshire constituency, Gower and Monmouth.