Concerns over £1bn reserves at Welsh councils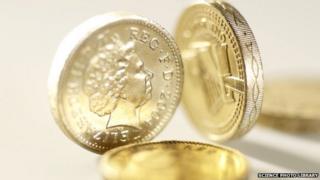 The public spending watchdog could be asked to look at the £1bn financial reserves held by councils in Wales.
Councils heard on Wednesday that their budgets will be cut by £146m next year and some warned services may disappear.
But Public Services Minister Leighton Andrews said seven of Wales' 22 local authorities had financial reserves that amounted to over 20% of their turnover.
He told an assembly committee that he was not convinced there was a "consistent approach" by authorities.
The Conservatives said Labour had controlled Welsh council finances for fifteen years and should have already dealt with the matter.
Giving evidence to the Communities, Equality and Local Government Committee on the Welsh government's draft budget, Leighton Andrews said it was appropriate to question the "substantial" level of reserves held by councils in the light of cuts to their budgets.
Mr Andrews said: "Reserves, it seems to me, are there for a number of reasons.
"Sometimes they are there for prudent forward planning in the sense of budgeting for major capital investments that they develop.
'Rainy day'
"Sometimes they are there against the arrival of a rainy day.
"I think the rainy day has been here now for a year or two, and I think we have to ask very straightforwardly to what extent are those reserves being effectively used and to what extent can we really expect local government to carry reserves such as they are carrying at a time like this.
"There may be another dialogue I might want to open up with others in the public sector, including the auditor general, as to what is a sensible approach to the use of reserves in difficult times," he said.
The minister conceded the vast majority of the money kept in reserve by councils had already been earmarked for spending but questioned the lack of consistency.
Mr Andrews added: "It appears to me that looking at this on the surface and looking at this, let me say, only four weeks into post, I'm not convinced that there is a consistent approach across Wales.
Conservative shadow local government minister Janet Finch-Saunders said Labour had "held Welsh council purse strings since 1999".
"This minister's concerns may be well placed - but if there is inconsistency, he needs look no further than his colleagues across the cabinet table," she said.
"These worries should have been addressed."