U-turn on domestic abuse bill by ministers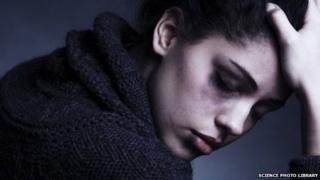 Legislation to tackle domestic abuse will be amended to specifically address the needs of female victims, following a U-turn by Welsh ministers.
Campaigners were dismayed that Welsh government proposals initially did not put more emphasis on women.
But changes were announced by Public Services Minister Leighton Andrews.
He said a new section in the bill would require local authorities, health boards and ministers to take violence against women and girls into account.
Mr Andrews was recently re-appointed to the cabinet.
As part of his new role, he inherits responsibility for the Gender-based Violence, Domestic Abuse and Sexual Violence Bill.
"The Welsh government recognises that gender-based violence has a disproportionate impact on women and girls," said Mr Andrews.
Giving evidence to the communities committee on Wednesday, Mr Andrews told AMs he had discussed the changes with First Minister Carwyn Jones.
Plaid Cymru members Jocelyn Davies and Rhodri Glyn Thomas also questioned Mr Andrews on why a ban on smacking children was not being added to the bill.
The AMs accused former Deputy Minister Gwenda Thomas of "misleading" members during the passing of the Social Services Bill.
Ms Davies said Mrs Thomas "pleaded with members" not to vote for the amendment at the time, which would ban smacking, by saying that there would be room in another bill for this.
Mr Andrews said that the Welsh government never gave that commitment.