Labour MP Dai Havard to stand down at next election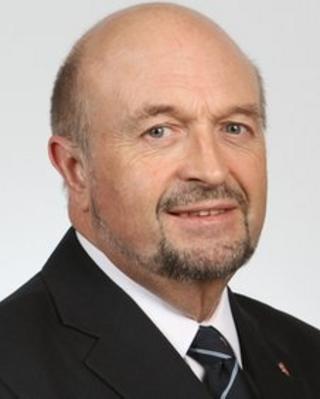 Dai Havard is to step down as Labour MP for Merthyr Tydfil and Rhymney at the next election.
He says given the debate over further devolution and any constitutional change, it would "best" for a new representative to become directly involved from the start.
In a letter to local party members, the former union official, 64, also says that he reaches retirement age soon.
Elected in 2001, he had a majority of over 4,000 from the last election.
In the letter, Mr Havard says: "It is clear that the general election campaign and domestic agenda of the next Parliament will be greatly concerned with making generational constitutional changes.
"I feel it is best that a new representative - who will have to directly operate in the longer-term in any new constitutional and governance structures - be directly involved in legislating for them from their start."
The MP also hints at concerns raised in other constituencies over the issue of all-women shortlists being imposed by the Labour Party, which was facing the neighbouring Cynon Valley seat.
Its MP Ann Clwyd has now said she will stand again for the 2015 election.
Mr Havard tells local party members to "speedily demand assurances from the General Secretary, Party Leader and NEC" over how a successor candidate is chosen for the seat.