Cardiff council 'is not planning effectively'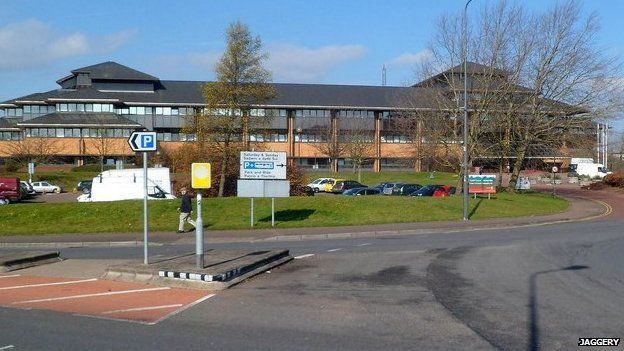 Cardiff council is failing to improve its services because of "fragmented leadership and management", says Wales' public spending watchdog.
The Wales Audit Office (WAO) says the council is not doing enough to address "long-standing weaknesses" or plan effectively for cuts in its funding.
Decision processes are "inefficient and lack transparency", it also said.
Cardiff council leader Phil Bale said the report "makes for a sobering read" and lays out challenges "very starkly".
The report by Huw Vaughan Thomas, Auditor General for Wales, assessed how the council, the largest in Wales, performed in 2012/13 and analysed its planning for the next financial year.
Mr Thomas praises the council for putting in place a new senior management team and identifying £50m worth of potential savings.
But the report says the council needs to take "urgent action" to make improvements.
It says: "Older people in Cardiff are waiting longer for appropriate care and delays are increasing.
"Education performance remains comparatively weak and a high proportion of looked-after children are leaving school without a qualification.
"Cardiff has achieved some improvement in its overall key stage 2 and 3 results, but is behind the rate of improvement seen in the overall average for [Welsh councils]."
The WAO will now monitor the council and carry out a follow-up inspection next year.
Mr Thomas said: "Cardiff council, like all local authorities across Wales, is facing significant cuts in funding.
"My report provides a worrying picture that the council is not doing enough to plan for these cuts in funding or to address long-standing weaknesses in its services.
"I hope today's report provides the impetus to address these issues and to build on new processes and procedures which the council is starting to put in place."
Councillor Bale said the local authority's consultation process, the Cardiff Debate, aimed to encourage people to put forward their ideas for improving the city.
He said: "We are under no illusion about the task facing us and it is clear a great deal of work needs to be done to ensure the council can keep delivering for the people of Cardiff during a time of continued financial difficulties.
"This means we need to think differently about how we design and deliver our services in the future working with our partners and communities."
Related Internet Links
The BBC is not responsible for the content of external sites.